Business is international, careers span the globe; why shouldn't education? From the experiences you'll have, to the people you'll learn from, the Vancouver Summer Program offered at the UBC Sauder School of Business will help you develop the skills and confidence you need to become part of the next generation of responsible business leaders. You'll learn from accomplished research faculty and the program will help you take your first steps toward a successful and rewarding career.
What you might expect/course format
Expect to work hard in your courses but to have fun and gain a wealth of knowledge! Each course within our different packages has different requirements but may include assignments, group projects, case studies and exams. Courses consist of in-person lectures, where interaction and participation is expected. Group work is an integral part of most courses and gives you the opportunity to connect and work with students from other universities.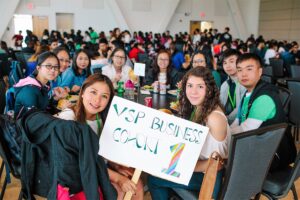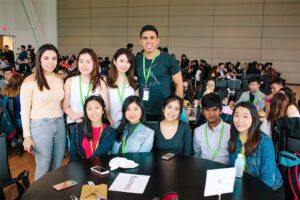 International Business Management
This course is taught from the perspective of a senior manager at multinational enterprise. It analyzes the decisions made by firms in an international context. To do so it combines material from strategy, international finance, marketing, human resource management, positive trade theory, institutional trade policy, and other areas. It will emphasize the use of analytical tools and the development of oral and written communication skills. By design, the course is integrative, implying that there is some overlap with material taught in international marketing and finance courses.
International Marketing
This course examines the process of entering international markets and in conducting marketing operations on an international scale. Through lectures and practical assignments students will explore a broad range of global marketing issues and concepts.
Specific objectives include understanding the role of marketing in business, analyzing the external issues affecting international marketing activities including the economic, social/cultural, and political/legal environment, identifying and assessing global marketing opportunities in the international marketplace, gaining experience in developing international marketing strategies, and planning to implement and adapt these activities in specific markets.
No prerequisites.
Strategic Management
Concepts and processes for the strategic management of private sector, single and multi-business unit enterprises are analyzed using the case method. Methodologies which draw on economic and organizational theory are integrated to form the foundations for strategic analyses. This course builds students' ability to analyze and develop business strategies by introducing frameworks and tools to understand the nature of competition in general and to analyze the specific competitive position and strategic options of a given firm. You will learn frameworks for analyzing industry structure, internal capabilities, and competitive interaction, as well as how to use those frameworks to critique a specific firm's competitive position and develop and evaluate strategic alternatives.
New Enterprise Development
This is an introductory course to the field of entrepreneurship. It is also useful to anyone who expects to be interacting with entrepreneurs in their business careers, be it as private investors, venture capitalists, consultants or customers. The course provides an experience-based exposure to the process of starting entrepreneurial ventures as well as examining the challenges facing any would-be entrepreneur in the real world. This includes developing business models and strategies for innovative products or services and strategies for acquiring resources, particularly financing.
No prerequisites. 
Student testimonials
"As an engineering student, it is my first time to learn about international business management and marketing. The professors are very helpful to guide me through my difficulties, and I am so inspired while attending their lessons."
– Jaye, VSP Business Student
"I met a lot of like-minded partners there, and we discussed and studied the topics assigned by teachers. The teachers' classes were very open and we could interact and discuss together, and everyone could express their own ideas in class."
– Xinjing, VSP Business Student