The School of Community and Regional Planning (SCARP) at UBC was one of the first dedicated planning schools in Canada. Founded in 1951, we have over six decades of experience in graduate planning education and research.
What you might expect/course format
While each course varies based on the subject and instructor, our VSP Packages feature:
Interactive in person lectures
Hands-on labs, fun and practical demonstrations
Team-based assignments
Fun social activities
Tours of industrial facilities (some programs)
Experience with industry standard software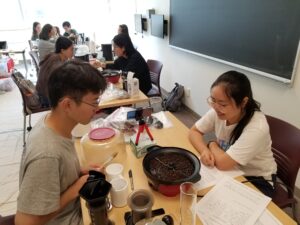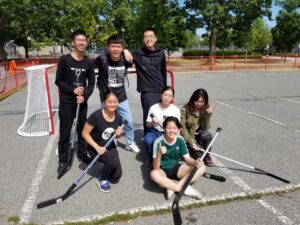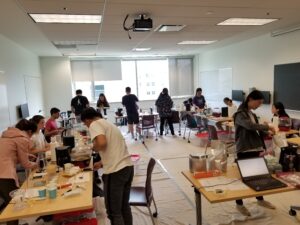 *This course package is canceled for June 2023. Students who have applied for this package are encouraged to consider switching to other VSP course packages in June or July.
Introduction to Green City
This course will examine green cities as a planning problematic: simultaneously essential for addressing global environmental degradation and part of urbanization processes that have fueled that degradation. We will examine the key historical, conceptual, and applied aspects of urban greening in cities throughout the world, with an emphasis on case studies throughout the globe. As we develop our understanding of how, why, and under what conditions green cities take shape, we will examine both process and outcome – questioning overly-simple descriptions of the urban greening agenda. We will uncover what we mean by green cities; why we need green cities; and how we make green cities, given the full range of challenges and opportunities. We will especially try to get beyond the one-sided arguments where urban greening is either the savior or the villain.
Green City Infrastructure and Politics in Vancouver
Once the goals and challenges of urban greening are understood, it is essential to understand what is possible to implement and how politics shapes those possibilities. This course will use the Vancouver region as a living laboratory to explore the green city projects and plans that have fed into the region's reputation as one of the world's greenest. Thus, this course complements 'Course A' by grounding the conceptual and historical frameworks we developed in real world examples that we will visit together and discuss as a class. Students will gain experience with real world tools used to design, develop, and evaluate these projects and will develop their own proposals for green city interventions based on the backgrounds and implementation tools learned.
Applicants must be 19 years of age or older.
No Pre-requisites
*This course package is canceled for June 2023. Students who have applied for this package are encouraged to consider switching to the equivalent July course package or other VSP course packages in June or July.
Project Initiation and Planning
The role of projects in countries, communities, and organizations is gaining more grounds and receiving increasing attention as projects are the major building blocks for implementing and achieving strategic development goals. And planners, architects, engineers, economists, managers, politicians etc. are always at the center stage of this initiative. Hence, the crux of this course is to equip students (from different disciplines) with the requisite knowledge, skills, tools, and techniques for initiating and designing range of projects for implementation. The modules of the course include tools and techniques for stakeholder analysis and engagement, needs assessment (prioritization) and project identification, project feasibility studies and appraisals (environmental, technical, social, economic, and financial analysis), and project activity and resource scheduling (using Gantt Charts, Critical Path and Network Diagrams, among others).Through a combination of lecture and workshop presentations, students—working in groups as project team—will have the opportunity to apply these sets of tools and techniques to initiate and plan different projects, ranging from small events to large scale investment/developmental projects.
Project Implementation Management
Once a project is carefully planned, it's ready for implementation. Hence, this course is built on 'Course A" to provide students with a holistic view of the whole project life cycle. Accordingly, students would be equipped with knowledge and skills that would enable them put project plans into action [to meet the project objective and/or deliverables]. Some of the course modules include project control, time and resource management, communication and procurement management, total quality control, risk management, and the application of PERT and Logical Framework Metrics (LogFrame) as implementation, monitoring and evaluation tools.
Participants must be 19 years or older.
No prerequisites.
Student testimonials
"On the plane back home, I couldn't help remembering the wonderful moments that I came across in the campus of UBC. I attended the summer program in the School of Community and Regional Planning. From kind and knowledgeable professors to diverse and cooperative students, from time-honour anthropology museum to elegant botanical gardens, from the GIS project in my laptop to the new perspective of Big Data in my mind, I told myself that it was a month worth more than a month time."
– Kan Haoyu, VSP SCARP Student
"As an interdisciplinary program, community and regional planning offer me the chance to get to know people from different kinds of majors, including geography, politics, computer science and finance. We shared and discussed different perspectives with various knowledge backgrounds during our group project and after-class team activities. I think it is an invaluable opportunity to gain knowledge in other fields and cooperate with people from diverse knowledge background."
– Yanjian, VSP SCARP Student