The program provides an opportunity for undergraduate students to learn about the field of Kinesiology in Canada, while also exploring Canadian society and culture through interactive lectures, various social activities and intercultural workshops.
What you might expect/course format
Course packages will consist of:
interactive in-person lectures, laboratory simulations, field experiences, team-based assignments
field trips to the Olympic Oval, Whistler Olympic Park, the Physical Activity Research Centre, UBC Varsity Gym, sport facilities, and the renowned International Collaboration on Research Discoveries (ICORD)Team-based assignments
city tours social activities, outdoor activities, sport events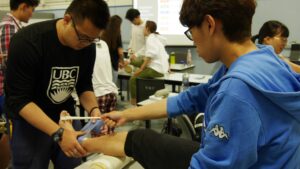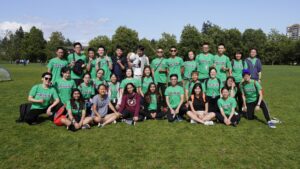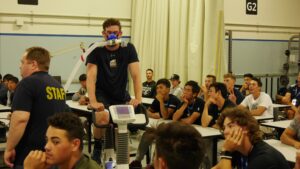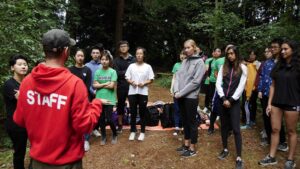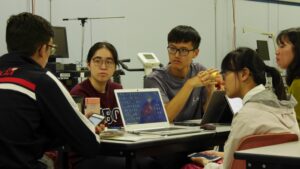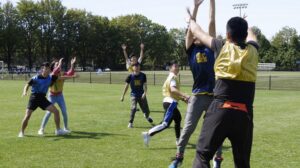 Sport and Exercise Psychology
This theory-based course offers a practical overview of core topics and applications in sport and exercise psychology. The course is intended to develop students' understanding of psychological factors that impact participation and performance in physical activity contexts. Students will have the opportunity to participate in group activities, apply knowledge to specific scenarios, and develop mental skills to demonstrate the application of psychological approaches. In particular, students are encouraged to reflect on how they can translate theoretical concepts and models into practice.
Clinical Exercise Physiology
This theoretical and lab-based course will provide an overview of clinical exercise physiology. Diverse class activities including problem-based case studies, group projects, hands-on labs to examine cardiorespiratory function, muscle function, and metabolism. The course will include visits to labs such as the world-renowned Blusson Physical Activity Research Centre (PARC) and the Gunn Pavilion to facilitate an active learning environment. Upon completion of this course, students will develop an understanding of fundamental approaches to the assessment of physiological responses to exercise; altered responses in various clinical syndromes; and how exercise prescription and exercise monitoring is applied in clinical settings for health promotion. Students will also gain an appreciation of the influence of exercise and lifestyle on the prevention and treatment of chronic diseases.
No prerequisites.
For VSP Kinesiology-specific questions, email Chanel Flores, Academic Advisor, Special Programs & Partnerships, at chanel.flores@ubc.ca
Student testimonials
"It was an extraordinary experience for me to explore UBC and Vancouver. This summer program allowed me to have a better understanding in health and fitness through interactive class tutorial and outdoor activities. You will never regret joining it!"
– Emily Wong, VSP Kinesiology Student
"During my study, I found myself more interested in exercise physiology and sport performance, while both teachers were very patient and professional. In the practical sessions of the clinical exercise physiology, the teacher and teaching assistants were very helpful in guiding us on how to use the equipment. Also, he organized many interesting group activities. I still vividly remember the interesting experiences in health and physical activity behavior. The teacher instructed us to do lots of outdoor activities at the forest and beach. We made delicious cookies and shared with our roommates. I wish I could study in UBC again."
– Yilin Chen, VSP Kinesiology Student