The Vancouver Summer Program with UBC Science provides students with the opportunity to study at a top international research university and experience local Vancouver culture.
What you might expect/course format
Courses with UBC Science include in-class and lab portions taught by UBC faculty members, graduate students, and guest lecturers. Courses also include short field trips and other engaging learning opportunities. Students can expect team-based learning activities and assignments.
Check out VSP Institute for Resources, Environment, and Sustainability (IRES)'s page here!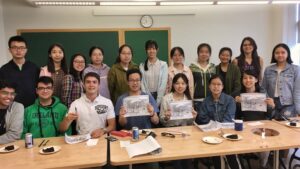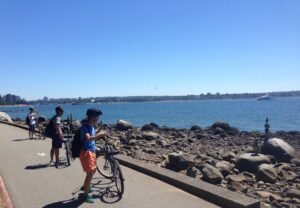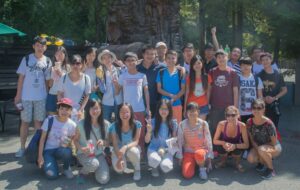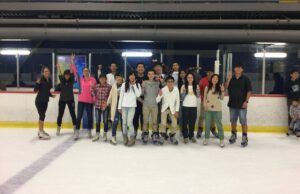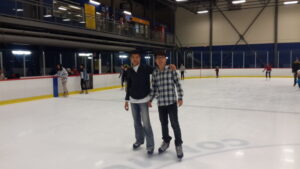 Analyzing Ecology, the Environment and You
Ecosystems and the benefits they provide to people lie at the heart of many sustainability issues such as food security, energy production, corporate environmental responsibility, and resource management. Often time, these are not reflected by management and policy approaches. Students in this course will gain expertise on human impacts on ecosystems, the processes by which ecosystems render benefits for people (ecosystem services), methods for analyzing impacts and benefits, and the ways that individuals and organizations incorporate such information into their decision-making. Through field trips to a range of ecosystem types, lectures, and exposure to innovative organizations in the public and private sector, this course will consider the opportunity for innovative progress towards sustainability from stronger and deeper ecological grounding. Students will learn how they can support this type of progress in their careers and day-to-day lives.
Decision-making about Oceans in the 21st Century
In this course, simulations and workshops will help students consider the variety of stakeholders involved in decision-making related to ocean conservation. You will be trained to tackle our rapidly changing global environment and the often conflicting role of oceans in biodiversity conservation, food security, climate change, and ecosystem services to humans. This course provides an overview into ocean conservation issues and in-depth skill-building via field trips that cover a variety of ocean issues, as well as guest lectures from and/or visits to organizations that are innovating solutions to components of these challenges in a variety of ways. Content, discussion, and exposure to experts and research and strategies will equip and empower students to better understand and become more engaged in ocean issues, no matter how close they are to a coast.
No prerequisites. 
For VSP IRES-specific questions, email Nivretta Thatra at nivretta.thatra@ubc.ca.
Student testimonials
"My favorite part of VSP was the connections I made with people, both inside and outside of the program. I also loved the laboratories." VSP taught me many things, both knowledge and character development. The lectures were very knowledgeable especially when Hadi Sir used to teach us.
…He would make us think in ways we couldn't even imagine. Our perspective over certain things changed a lot."
– VSP Science Student, 2019