UBC Engineering's world-class faculty and researchers are committed to an instructional approach that is varied, experiential and engaging. This multi-faceted approach makes UBC engineers stand apart, on a firm foundation from which to build an exciting and rewarding career.
What you might expect/course format
While each course varies based on the subject and instructor, our VSP Packages feature:
Interactive in person lectures
Hands-on labs, fun and practical demonstrations
Team-based assignments
Fun social activities
Tours of industrial facilities (some programs)
Experience with industry standard software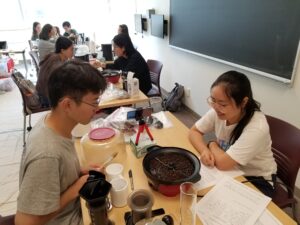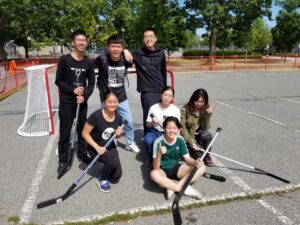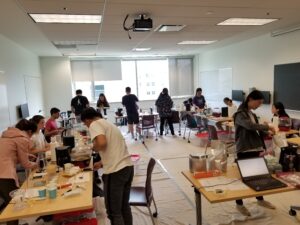 Introduction to Nanofibre Technology
Nanofibre technology (NT) is a sub-field of nano-materials in the broad field of nanotechnology. The field of NT cuts across many disciplines, ranging from biomedical sciences, electronics … to composite engineering. Because of the scientific importance and the technological and economical promises of NT, there is an explosive growth in research activities in recent years. This course provides an essential introduction of the area of NT. The course is organized into five study modules combining hands-on learning and review of key publications in the field. The course begins with an introduction to nanotechnology in general and NT specifically, followed by fundamental principles of polymeric materials, nanofibre production techniques, and characterization methods for nanofibres and nanocomposites. If time permits, additional selected topics will be explored, including synthesis, structure, and properties of bioactive nanofibres, electroactive nanofibres, and nanocomposite fibres.
Introduction to Additive Manufacturing
Additive manufacturing of materials, or 3D printing, is a new emerging technology in materials science and engineering. It turns a 3D digital design into a physical object with the click of a mouse, and has become a leading technology in customized designing and rapid prototyping. Additive manufacturing takes bottom-up approach and builds structures from microscopic level all the way to macroscopic level. As such, many complicated 3D structures that are not possible to make with traditional techniques can be printed efficiently. Applications cover a wide range of disciplines, from fashion design, architecture, to medicine and engineering. This course introduces fundamental aspects of additive manufacturing. The lectures consist of five sections: digital designing, materials selection, printing techniques, quality evaluation, and applications. The lectures will be accompanied by lab sessions when participants will go through the whole process of 3D printing an object.
No prerequisites.
Student testimonials
"The Faculty of Applied Science offered different levels of courses, so everyone can find a program that suits themselves. The college provided diverse and meaningful events which gave us an intuitive understanding of the university and the local community. I definitely recommend the VSP. You won't regret it at all!"
– Zhiyuan Yang, VSP Applied Science Student