Student Life
Lasting friendships, exciting learning, breathtaking outdoor experiences—this is student life in the Vancouver Summer Program. (*May only be available for July in-person session)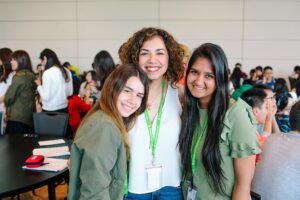 Friendships you'll take home with you
Take on the educational experience of a lifetime and form lasting connections with other international students and UBC's inspiring students, staff and faculty.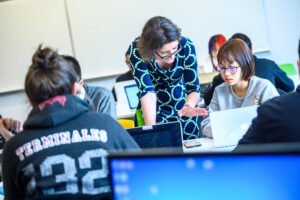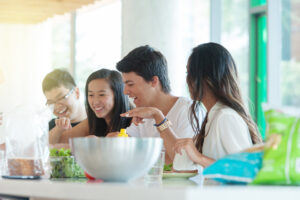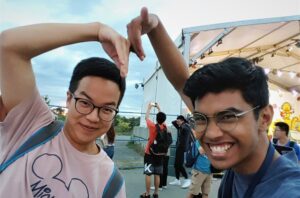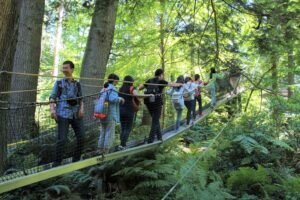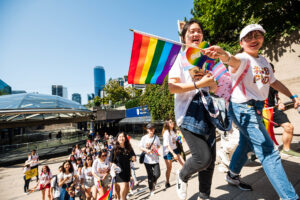 What a week in the Vancouver Summer Program looks like
A lot can happen in a week at VSP! Click through for a sample experience!
Participate in rich learning experiences during the day
Classes are taught by world-class instructors. A typical day of learning looks like this:
Morning: Course A (3 hrs)
Lunch Break
Afternoon: Course B (3 hrs)
Expand your taste buds on our multi-cultural campus*
To learn well, you need to eat well. Begin each day with breakfast in residence or get a quick bite at one of 12+ cafes on campus. For lunch and dinner, choose from multiple dining locations on and off campus– from Western, to Asian, to African and Mexican- the options are endless!
Fun evenings with new friends*
After your classes, hit the gym, return to residence for a nap, or hang out in the sun with your new friends. You can learn to play some of the most popular group sports activities at UBC and in Canada such frisbee, flag football, hockey or quidditch.
Be sure to check out the events that some faculties plan – see 'Activities'.
Explore the hidden gems at UBC*
There is so much to see and do right on campus. Some of our favourites include: Nitobe Japanese Garden, the Greenheart Canopy Tree walk, and Museum of Anthropology.
Outside of campus, Vancouver has a lot to offer! See next.
Experience Vancouver summer nights*
Hop on the bus to the Richmond Night Market where you'll find 100+ food stalls serving snacks and street food from all over the world. Dance the evening away with live bands and performances Downtown. Cheer on the Vancouver Canadians, our local baseball team. End the night by watching the sunset or enjoying fireworks at one of the many beaches in town. Don't forget to take memorable photos with friends!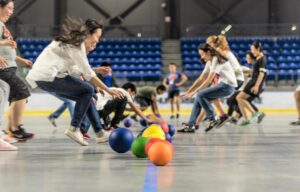 Activities
Make unforgettable memories during our welcome event, sports day, campus and city tours, pizza and board game nights and faculty trips to museums and other cultural hotspots at UBC and in Vancouver.
Find out more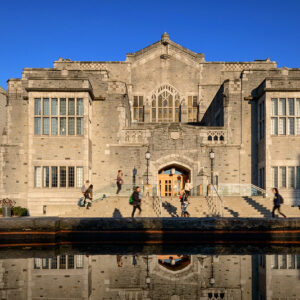 The UBC campus*
With the ocean on one side and lush green forest on the other, living and studying on the UBC campus is an incredible experience.
Find out more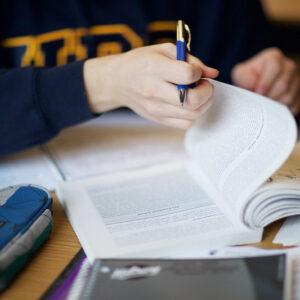 Student Perks*
Save money on books at the UBC bookstore, receive discounted gym memberships and visit various athletic and recreation facilities for free as a benefit of the Vancouver Summer Program.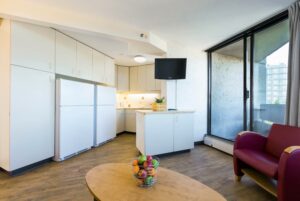 Accommodation
Accommodation on the UBC campus is safe, quiet and within easy walking distance to classes, libraries, sports facilities and transportation to downtown Vancouver.
Find out more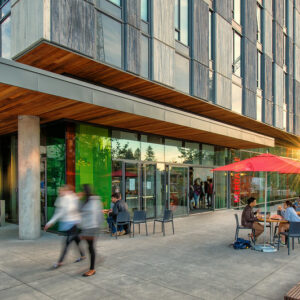 Vancouver Life*
Vancouver consistently ranks among the top ten most livable cities in the world. Known for stunning natural surroundings, friendly locals and incredible arts, food and cultural scenes—this is your chance to experience it firsthand.
Find out more
What other Vancouver Summer Program students are saying
"The UBC VSP is the best summer program I have ever attended. Even though it is a short one-month period of study, the VSP has broadened my horizon and allowed me to view things in more perspective. I have met many friendly classmates from different parts of the world, with diverse race and nationality."
— Jaye, VSP 2019
"In the summer of my freshmen year, I attended the Vancouver Summer Program in 2019. I have to say that these are the best days in my life! I not only learnt new knowledge, but also met many new friends. That experience benefits me a lot."
— – Ronchen Wang, VSP 2019
"It was one of the best experiences of my life! I had amazing classes, with amazing professors at UBC, met people from many different countries, and could see what it is like to study abroad."
— – VSP Student, 2019
"I think that the VSP was a great opportunity for students to expand their knowledge and gain good connections. It was overall a surreal experience for me and I bet that it was the same for my other mates. It is an experience that I will surely treasure, and I will never get tired of telling stories about my one month in UBC and Vancouver."
— – VSP Student