Many UBC students rely on caffeine to make it through the day and at times, the late study nights during exam season. Like the students, many members of the VSP team like to start their days with a cup of coffee or tea. This signals the start of a productive day. With these beverages being an essential part of students' daily routine, there are several cafes right here on campus that offer delicious cups of coffee and tea to all students, faculty, and staff. What's more, is that these shops have evolved into cozy study and socializing hot spots for everyone. If you ever stop by a cafe, be sure to also try out the London Fog, a hot tea-based drink invented in Vancouver that consists of Earl Grey tea, steamed milk, and vanilla syrup. Here are our top 6 on-campus cafes where you can meet your friends and/or study at:
Located at the Robert H. Lee Alumni Centre, Loafe Café offers house-baked pastries, handcrafted sandwiches, fresh salads, rotating craft beer, and locally roasted pallet coffee. Loafe Café's patio is the perfect place to lounge around, especially on the warm sunny days during summer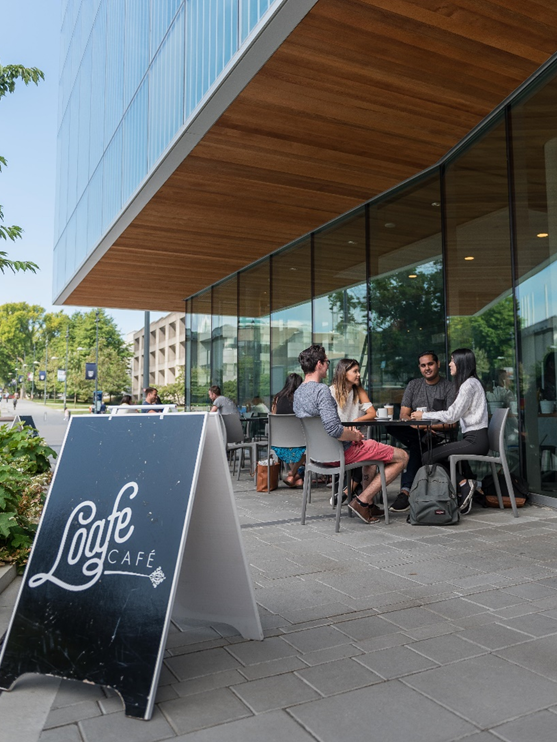 Learn more about Loafe Café here.
Found in UBC's Old Barn Community Centre, the location of Bean Around the World is convenient for many students residing at Thunderbird, Totem Park or Orchard Commons Residences. The highlight of this café is their pleasant and cozy atmosphere, with outdoor seating surrounded by gardens and rustic interior. Bean Around the World offers fresh wraps and sandwiches, light lunch and baked goods, coffees, teas, and a wide selection of vegetarian and vegan food options.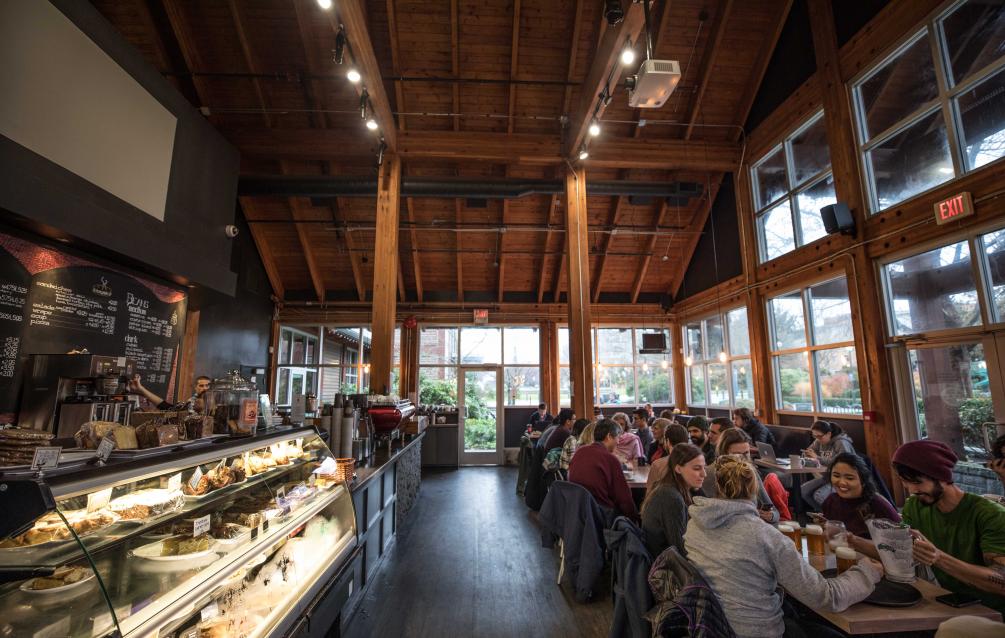 Learn more about Bean Around the World here.
JJ Bean is conveniently located near the UBC Bus Loop, making it the ideal quick pit stop for commuting students who wish to grab their cup of coffee before heading to class. Students are often seen hanging out with friends and having group meetings in the café's casual loft and semi-private rooms on the second floor. JJ Bean's menu ranges from light snacks to full meals, tasty baked goods, and a full range of espresso drinks.
Learn more about JJ Bean here.
Great Dane Coffee is located behind Gage Towers and beside UBC's Vancouver School of Theology (VST). They offer a selection of house blend coffee, tea, seasonal drinks, delicious pastries, and sandwiches served on house-baked focaccia bread. Hidden away from the busyness of Main Mall, Great Dane Coffee features a covered, outdoor seating area with a cozy fireplace.
Fun Fact: The café was named after the owner's Great Dane, Lady. If you are lucky, you might catch a glimpse of her hanging around the shop!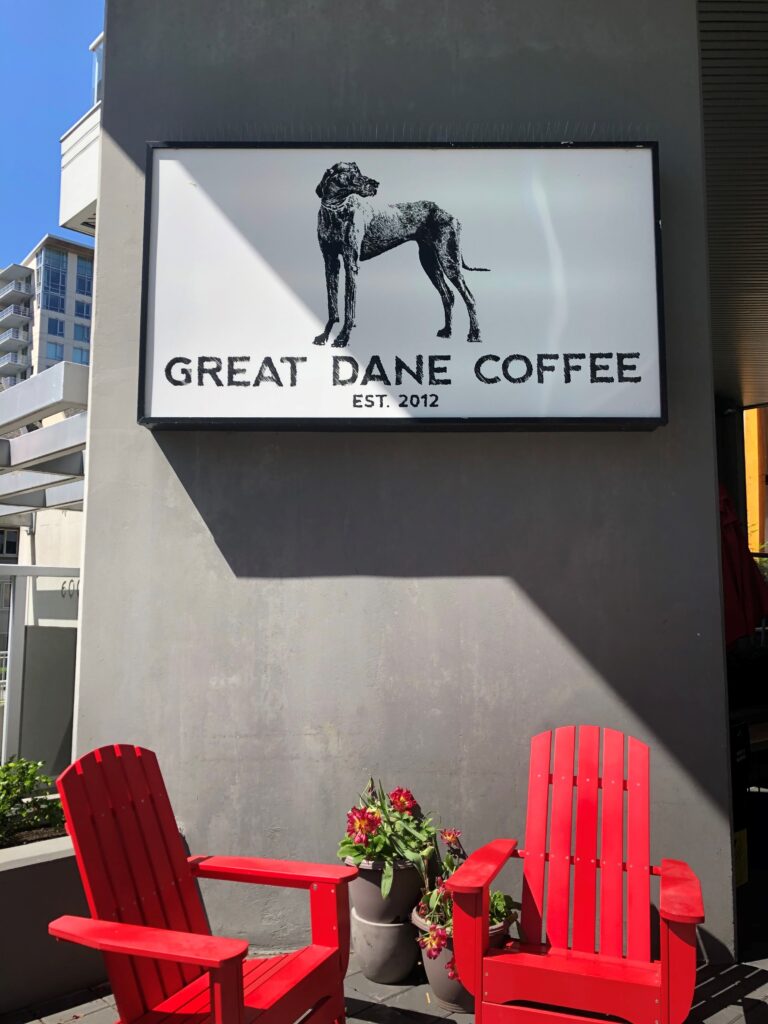 Learn more abut Great Dane Coffee here.
Ike's Café is situated in the Irving K. Barber Learning Centre, one of UBC's most well-facilitated library. If you attended one of our online information sessions, this café is in the same building as the "Harry Potter" (Ridington) Room. With students going in and out of the library on an hourly basis, Ike's Café serves hearty meals, plant-based entrees, daily pasta, soup, snack items and hot and cold beverages. Students can admire the iconic view of the UBC Clock Tower and Walter C. Koerner Library as they take a quick break in the seating space of Ike's Café.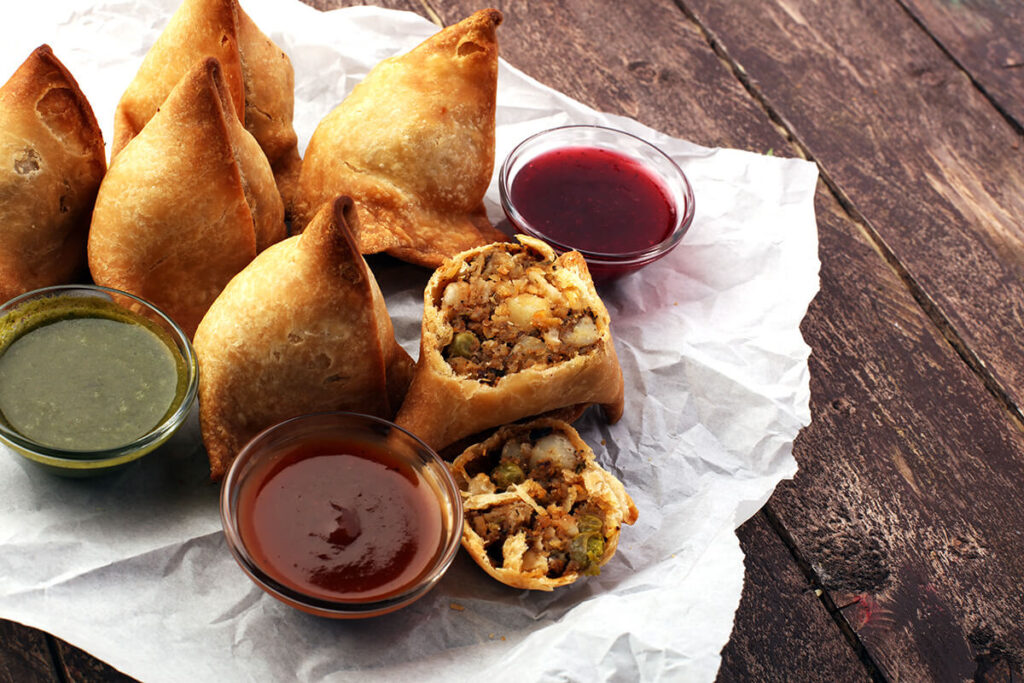 Learn more about Ike's Café here.
We can't leave out the iconic and widely loved Blue Chip Café! Located on the first floor of AMS Student Nest, Blue Chip Café offers coffee, tea, cold drinks, seasonal drink items, and an array of gluten-free and vegan baked goods. They are famously known for their heavenly cookies, with the Marbelous cookie being many students' favorite. What's new is that Blue Chip Café recently opened a small Express station where students can avoid the long lines and quickly grab their food order.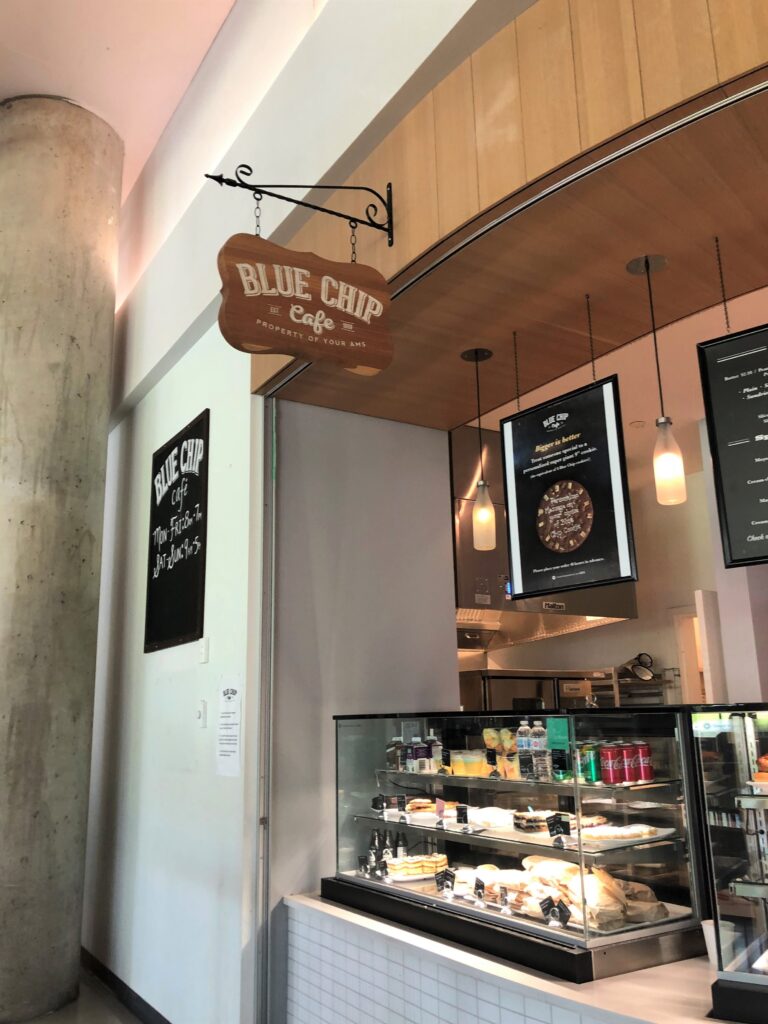 Learn more about Blue Chip Café here.
Join VSP to enjoy coffee from one of these on-campus cafes! Additionally, don't miss out on the opportunity to try many other tasty and scenic food spots on UBC's Vancouver Campus!