It's so exciting that the Vancouver Summer Program (VSP) July Session 2022 is approaching in less than one month! We believe that your time at our beautiful UBC campus will be eye-opening, memorable, and full of meaning. In our last blogpost, we recommended the best tips to maximize your time and experience at VSP. As you begin to pack for your trip, we wanted to dedicate this blogpost to include a list of the key things to prepare for your VSP experience. It's best to follow the mantra: preparation is the key to success.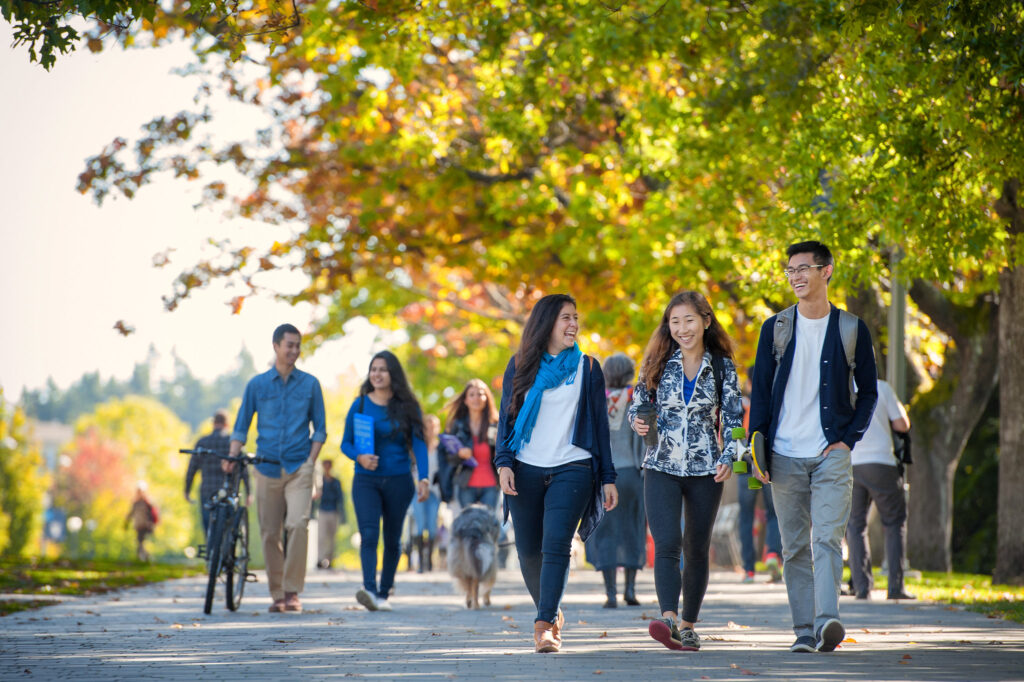 Item #1: Ensure you have the essential travel and identification documents
As we all know, the most essential items for international travel are travel documents. A few weeks before you leave, please check that your passport and identification are up-to-date. Most importantly, ensure that the expiration dates are not too close for comfort! Another key thing is to have your Canadian travel visa approved so you can travel to Vancouver without problems!
Remember to bring a copy of your Letter of Acceptance (LoA) and VSP program schedule for the Canada Border Services Agency Officer to see, if requested, upon your arrival in Vancouver.
As a final note, remember to bring your home university ID as many Vancouver businesses offer discounts to students!
Item #2: Bring clothes that fit the Vancouver weather
To best enjoy the beautiful summer here, you should pack summer clothes, such as T-shirts, jeans, and shorts. Bring swimwear if you want to swim in the beaches or at the UBC pools.
Living in Vancouver, you will have to embrace both the sunny days and the rainy days. A popular nickname of Vancouver is Raincouver. For rainy days and cool summer nights, bring a sweater, long pants, and a light jacket like a windbreaker or a raincoat. To be considered a true Vancouverite, have in hand an umbrella!
Item #3: Bring diverse forms of payment for various payment situations
It is always smart to bring cash for your travels, and we recommend you to do so for your VSP trip. In addition to this, as Canada is a leading country in the consumer payments sector, having a debit or credit card would make your experience in the country and on-campus a lot smoother. While most Canadian and UBC services accept cash for payment, a select few services don't, such as the VSP campus residence's laundry machines. It would be best to have a debit or credit card from Visa, MasterCard, or American Express.
Item #4: Have personal tokens to remind you of great memories from home
Studying abroad is definitely an exciting experience, but this can also bring lots of changes. You may discover that your new environment may not have many things that you are used to. It is always smart to pack a few things to remind you of home and what you cherish during your life: personal tokens, photographs, and books are a few suggestions. These items can also be great conversation starters with your new friends.
Item #5: Equip yourself with a positive mindset
Your mindset is the most important thing to have! You already are so brave to decide to join the international VSP program, and we believe you will have one of your the best summers here. Have an open mind to take in all the new knowledge! Be enthusiastic to explore and thrive in your new environment! Make new friendships that last a lifetime! Whatever you do, always remember that the possibilities are endless.
We hope that this list will put you on the road to success during your UBC VSP journey. To stay up-to-date with key program information and future events, follow our official Instagram account and newsletter!