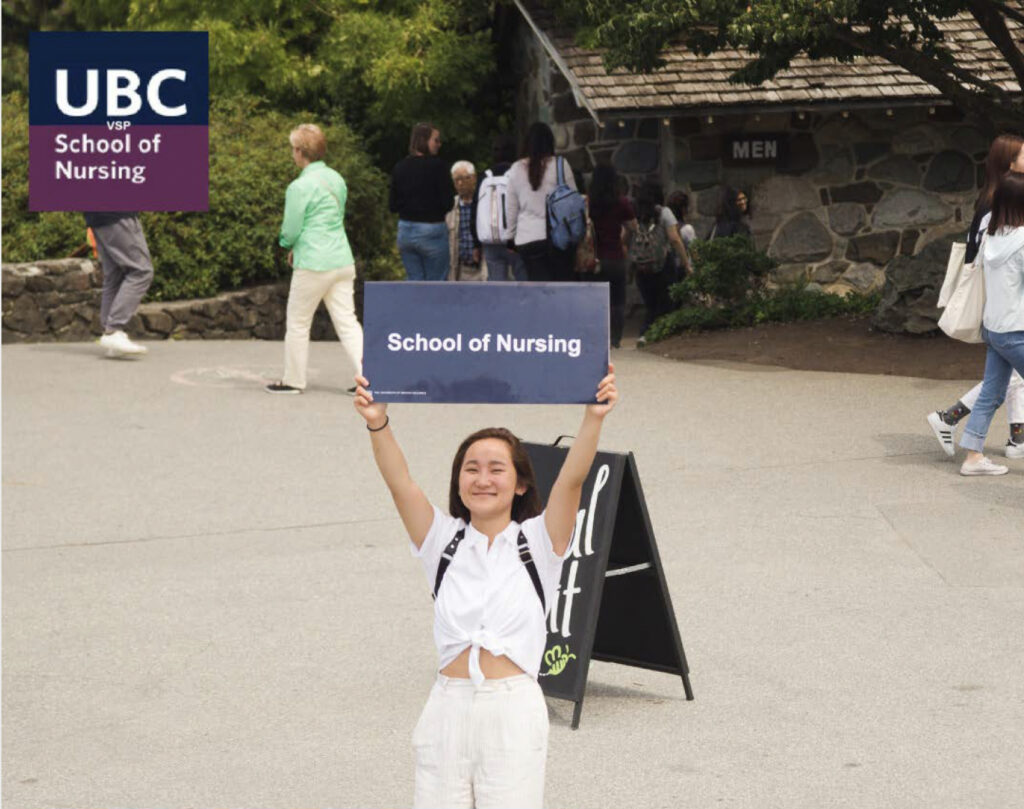 They're back: the UBC Faculty of Nursing is participating in VSP next year for the first time since the 2019 program. To give a snapshot into what it's like, UBC nursing student Cathy Zhu wrote a blog post and posted an Instagram reel. Check it out.
1. Tell us about yourself.
I'm in the fourth year of my Bachelor of Science and nursing degree. I chose UBC for its beautiful campus and opportunities for growth.
2. What is a cool project that you have done at UBC?
The Map the System challenge by the University of Oxford. It all started with me and two other group mates I happened to meet by chance. We ended up becoming great friends, brought home the first Map the Systems win for UBC and donated money to a local non-profit black, indigenous, and other people of color (BIPOC) organization.
3. What is a fun fact about your study experience?
I actually started out in Land and Food Systems, majoring in Food, Nutrition and Health. I ended up taking on a Work-Learn role as the Student Cultural Ambassador for the 2019 Vancouver Summer Nursing Program, and now years later, I'm back as a nursing student and nearing graduation from the UBC Nursing Program.
4. What is your favourite thing to do in UBC and in the Vancouver area during summer?
Vancouver is so beautiful in the summer. Some of my favourite things to do are:
Hiking! BC is known for its wild and scenic nature
Eating at the Richmond Night market if you're a foodie
Camping
Playing volleyball and spending time by the water at Jericho or Kitsilano Beach
Having lots of picnics and painting in the park
Visiting the Vancouver Art Gallery and UBC's Museum of Anthropology
Touring sunflower and lavender farms
5. Do you have any advice for prospective VSP students?
Stay in the moment because the four weeks will fly by. Be prepared to make lifelong friendships from all over the world. Expect to want to come back in the future! Don't be afraid to ask your Student Cultural Ambassador for local things to do and foods to eat here in Vancouver. Ask for their favourite restaurants.
Learn more about our VSP 2022 program here.