If you're a VSP student taking a Department of Mechanical Engineering course, you can most likely attribute your rewarding experiences to Amelia "Ed" Pitt-Brooke, the department's Communications and Community Engagement Officer and VSP Faculty Coordinator. UBC's Faculty Coordinators are the people behind the scenes, crafting both the academic and social VSP experience. They dream up creative cultural activities and events, manage logistics and collaborate with instructors to design top-calibre course packages. Here's what Pitt-Brooke had to say:
How is studying at UBC different from studying at home?
This is different for everyone, since VSP students come from all over the world. Our program is very team-based, with projects, discussions and presentations. Students can feel comfortable asking questions and engaging in in-class discussion. And then they get to explore the outside, too, to enjoy all the natural beauty of UBC and the city.
"I love working with a community of staff, faculty, and students looking to make the world a better place. Also, the campus is gorgeous."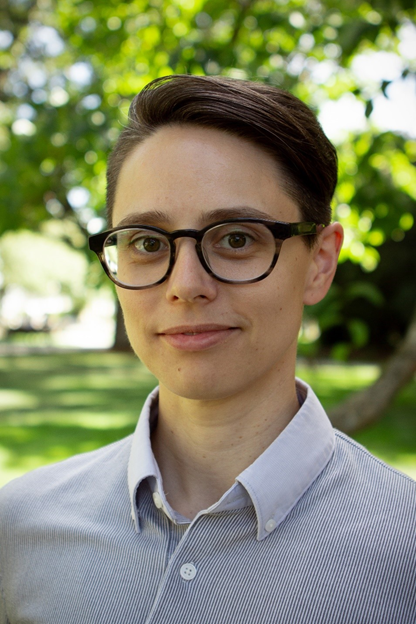 What is one thing that you didn't expect from VSP?
Getting to know other faculty coordinators from different programs and departments, and working together to create a great experience for students is a lot of fun.
What has been an unexpected experience for VSP students?
It is challenging to do two intensive courses within a month while learning another language simultaneously. Also, that you can have more than just a study experience while you're here. We provide lots of opportunities to meet your classmates and make friends.
What VSP activity can students look forward to?
To name a few, in the past, we've taken trips to North Vancouver's Capilano Suspension Bridge, gone to a local baseball game and done a team scavenger hunt that ranged all over campus (the winning team got UBC sweatshirts).
What have you learned so far?
Creating social programming to help students get to know UBC and Vancouver allowed me to experience the interesting things on campus and in my hometown in a new way!
What do you enjoy doing in your spare time?
I spend most of my time outside of UBC as a parent of a delightful five-year-old, and sometimes I even find a moment to practice the ukulele.