Internationalizing approaches to teaching is the bailiwick of Dr. Siobhán McPhee, an experienced educator with an academic focus on knowledge acquisition. Faculty of Arts Associate Dean for Equity, Innovation and Strategy, she is also an Associate Professor of Teaching in UBC's Department of Geography, ranked No. 8 in the world by QS World University Rankings (2021).
The Faculty of Arts is UBC's largest, with more than 16,000 students and 90 undergraduate programs in the humanities, social sciences and fine arts, and a national leader in innovation and change-making. VSP students taking the arts packages explore complex, interdisciplinary topics, engaging with faculty who are leaders in their fields. Dr. McPhee oversees the Arts VSP program. Here are her insights:
"I enjoy the diversity of the UBC community – with faculty, staff and students from all parts of the world bringing their different experiences. It gives all of us the challenge to really listen and learn to work together for the benefit of all."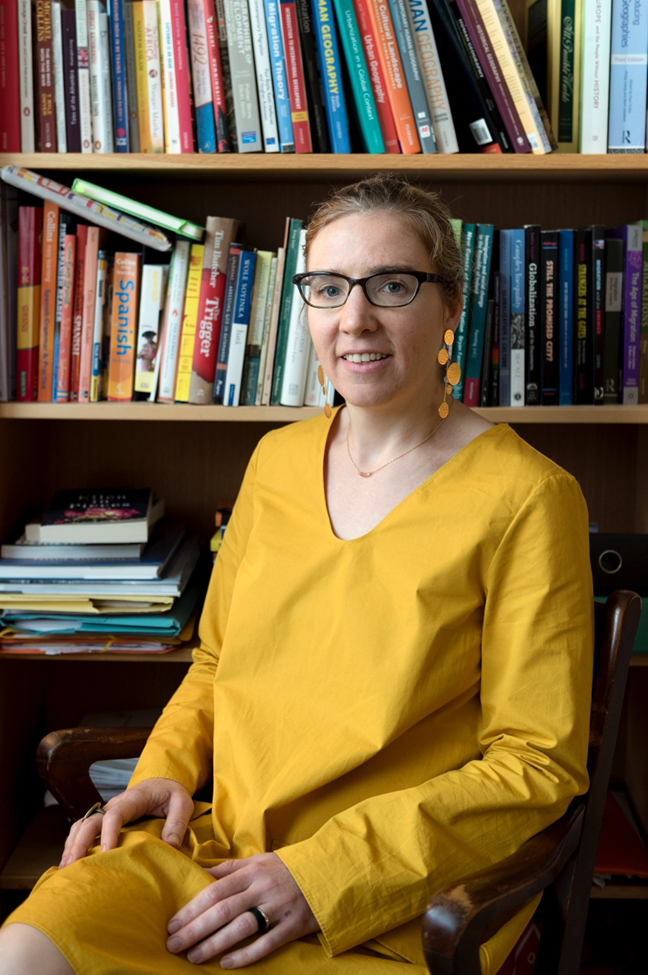 Why should an international student looking to study abroad choose VSP?
First, there's the location. Vancouver is an incredibly diverse city in terms of both its residents and culture. From the acknowledgement of the city's First Nations and Indigenous places to its trend of residents born outside of Canada, currently 48 percent and growing, Vancouver is truly a microcosm of a pluralistic world. Then there's UBC, a top-rated research university worldwide. A student coming to VSP is rewarded with the exceptional experience of UBC's teaching and learning experience, as well as enjoying the program within the context of Vancouver and Canada.
Tell us about your area of expertise.
I have a deep interest in the internationalization of pedagogy and higher-level education in general. This is an important aspect of my disciplinary research in geography, but also my involvement in teaching in international programs and publishing in the area. In my current role as an associate dean, VSP is in my portfolio. I am very excited to use my existing knowledge of international education to learn more from the experience of VSP.
What do you enjoy doing in your spare time?
Vancouver is my ideal place because I like biking, hiking and skiing, as well as reading and good food!
Learn more about the UBC Faculty of Arts, VSP Arts packages and UBC Arts cultural experiences.