Teaching pharmacology to students from around the world, as well as how to analyze scientific literature, is Dr. Andrew Horne's specialty. He wears two VSP hats: instructor, since 2013, and since 2018, Program Director for the VSP Faculty of Medicine.
Dr. Horne not only engages with students in the classroom, he networks with institution administrators outside of the classroom. As Program Director, he oversees some 15 Medicine course packages, welcoming students to UBC each summer and reviewing potential new course packages for future. An Associate Professor of Teaching at the Department of Anesthesiology, Pharmacology and Therapeutics, his diverse work allows him to see and reflect on both student and administrator perspectives.
"Studying at UBC truly challenges your views of the world in a positive way, which will allow you to continue to grow and improve as an intellect and a person."
Dr. Horne recently reflected on his VSP experiences: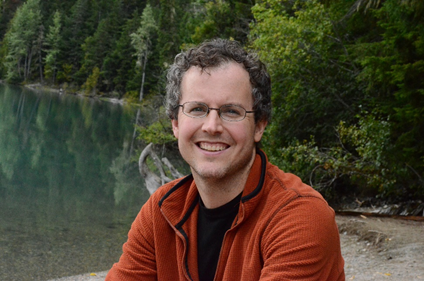 What is one thing that you didn't expect from VSP?
The vibrancy and energy brought to UBC by the diverse groups of students from countries around the world certainly exceeded my wildest expectations. It is incredible to see VSP students interacting with one another, sharing their cultures and forming friendships in and out of class, taking advantage of their time on campus and enjoying it to the fullest, as they contribute to our community in so many positive ways.
What is an unexpected outcome for VSP students?
So many of my conversations with students end with their desire to return to Vancouver. I think that many students enroll in VSP expecting to leave UBC behind after four weeks, when the reality is that so many are taken in by their experience here to the point of tweaking future educational plans so that they can return some day in a more permanent capacity – for example, in pursuit of graduate studies. I know of at least a few students who have done exactly that!
How is studying at UBC different from studying at home?
UBC gives VSP students a unique opportunity to expand their way of thinking through interaction with so many diverse personalities from BC and around the world. By getting to know professors, teaching assistants and fellow students, one will quickly learn that the UBC community is full of different perspectives and backgrounds that together challenge even the most steadfast way of thinking.
What VSP activity can students look forward to?
The VSP Farewell celebration is one of the most amazing events that I have had the pleasure of attending. For each and every student, and everyone at UBC involved in helping run the program, this event serves as a culmination of four weeks of hard work and newly formed friendships. It is an incredible combination of joy – at having experienced UBC, learned so much, and made so many new friendships and memories – and sadness – at the experience having almost come to a close – that just holds so much raw emotion for everyone to behold.
What do you like about being a part of the UBC community?
I gain great satisfaction in my role as an instructor, taking pride in helping move students towards their career goals through higher education. I cherish the UBC community for its ability to help inspire me towards this goal. I'm also grateful for opportunities for friendships and collaborations that will assist in my personal and professional growth, so that I can continue to find better ways of guiding and mentoring students.
What do you enjoy doing in your spare time?
I love spending time in the BC wilderness, whether it be a day hike to the North Shore mountains or longer backcountry trips throughout the province. I don't get out as much on those more arduous journeys as I used to with a young family at home, but eventually I will be back exploring the outdoors with my two sons in tow. Beyond that, I enjoy photography, baking and boardgames with friends and family over a nice craft beer – or two.