UBC's Institute for Resources, Environment, and Sustainability (IRES) is an interdisciplinary department within the Faculty of Sciences that has consistently ranked among the top 15 environmental sciences graduate programs in the world for the past ten years. UBC IRES is a global leader in environment and sustainability research, paving the way for a greener world.
IRES faculty and graduates are highly sought-after world class researchers and mentors: IRES professor, Dr. David Boyd, is also the UN Special Rapporteur on Human Rights and the Environment, IRES graduate, Dr. Sophia Murphy, is now the Executive Director of The US Institute for Agriculture and Trade Policy, and faculty are frequently featured in media sources such as The Guardian, The New York Times and the BBC.
We are excited to introduce Mr. Balsher Sidhu, a PhD Candidate at UBC IRES, as one of our VSP instructors. Balsher's research, supported by the NSERC Vanier Canada Graduate Scholarship and UBC Doctoral Fellowship, focuses on understanding the impact of climate on agriculture. Balsher, a skilled teacher and researcher, took the time to share some of his thoughts about his experience as an instructor for a climate change course with the VSP:
"The role of an instructor: it is less about lecturing, and more about facilitating active discussion and ideation among the learners."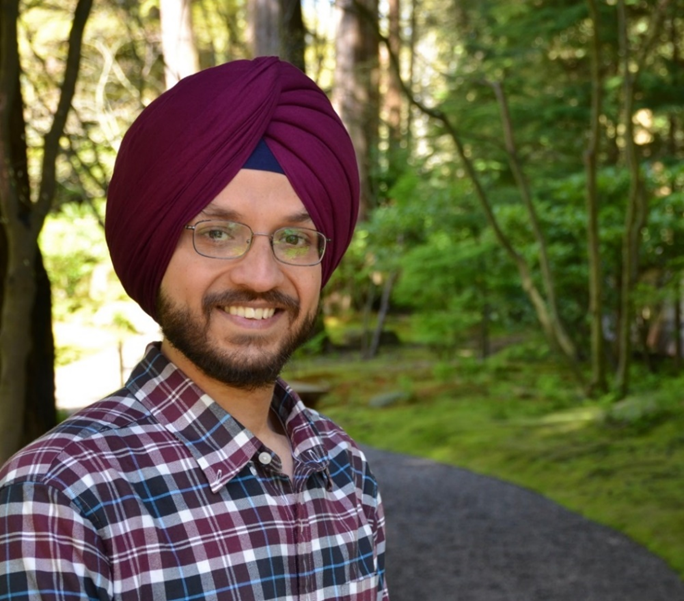 Tell us about your area of teaching and research
Using advanced statistical methods, I am investigating the impact of climate variability and climate change on agriculture. The goal of my work is to propose adaptation and mitigation strategies that can improve crop yields while meeting the challenge of climate change and minimizing adverse environmental impacts of our food systems. My research is supported by an NSERC Vanier Canada Graduate Scholarship, and a UBC Four Year Doctoral Fellowship.
What is one thing that you didn't expect from VSP?
This was the first time I taught such a diverse group of students from countries all over the world and with different academic backgrounds. The breadth and depth of knowledge that the students brought to class was a pleasant surprise!
What is one thing that you've learned from VSP?
The role of an instructor: it is less about lecturing, and more about facilitating active discussion and ideation among the learners.
What can VSP students expect from UBC IRES?
Climate change resulting from anthropogenic activities is possibly the greatest global challenge we have faced in recent times. Using a hybrid model of in-class lectures and group discussions, invited guest talks, and weekly field trips, our course has been designed as a detailed introduction to the rapidly developing science of climate change and global energy systems. We welcome students from a diverse educational background including natural, physical, and social sciences.
What do you think international students can gain from one of your courses?
Given the global scope of the problem of climate change, solutions to it can only be found when the whole world works together. In the past, students in our course have greatly appreciated the collective learning experience with peers from all over the world.
What do you like about being a part of the UBC community?
UBC is routinely ranked among the global leaders in environmental research. There is an active and diverse community engaged in answering questions of global significance, and my research interests aligned really well with ongoing research at UBC in general and my department in particular.
What do you enjoy doing in your spare time?
In summers, you will find me at the beach with a book. In winters, you will find me in a warm and cozy coffee shop, again with a book.