List any aspect of the employment space, and chances are Perry Atwal has probably analyzed it in-depth. In addition to human resources and organizational change management, Atwal delves into corporate culture, leadership and HR development in labour and employment-related areas for the UBC Sauder School of Business. Sauder is one of Canada's most prestigious business schools, driving innovation, shaping business practices and leading change. Atwal is a full-time instructor in the Organizational Behavior and Human Resources Division, as well as a VSP course instructor. Here's what he had to say about VSP: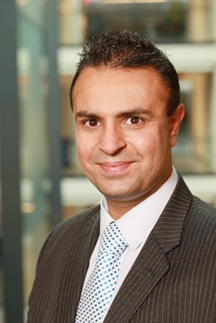 What is one thing that you didn't expect from VSP?
The similarity in positive traits from students from all over the world. We expect many differences in style and approach given the unique backgrounds of the students, but the consistent behaviours from high-achievers are remarkable.
What is one thing that you've learned from VSP?
An appreciation of elegant and unusual solutions that would not have been derived from a less varied student body.
"UBC sits in an envious position – embedded as one of the top 3 Universities in Canada, and with a significant portion of students/staff/faculty from around the world. It truly feels like an international institution, securing credibility from its incredible diversity at all."
What can VSP students expect from your course and faculty?
A non-biased and integrative approach to solving real business problems: to go beyond the simple mechanics of each business discipline (finance, accounting, marketing, operations, strategy); to understand a problem from several dimensions, and come up with solutions that are both holistic and appropriate in the modern world.
What do you think international students can gain from studying a course you will be teaching/have taught for VSP in the past?
An awareness of the multiple complexities that surround any non-trivial problem, and the ability to work with others to understand the cultural nuances involved.
Tell us about your area of teaching and research.
My work is multi-disciplinary. I teach courses in organizational behaviour, employment relationships, negotiations, strategy, marketing and leadership to all levels: undergrad, master's and executive.
What do you enjoy doing in your spare time?
Spending as much time as possible with my two young kids, who are my ultimate teachers.