Arts VSP is ideal for students interested in gaining international experience, meeting students from other universities and experiencing Canadian culture, while enhancing their learning experiences in one of the world's top ranked universities. Students will enjoy university residence life and will have the opportunity to take part in events and field trips organized specifically for Arts VSP students.
What you might expect/course format
A typical course includes an interactive lecture and discussion component and will have a mix of in-class and take-home assignments. Assignments can also include individual or group projects, quizzes, and exams.

Some courses will offer academic field trips that take place on or off campus. These field trips complement classroom learning, and may include community engagement or fieldwork.

The Arts Vancouver Summer Program's instructors and teaching assistants are committed to providing a supportive learning environment for students. During the program, instructors provide support in class and by email.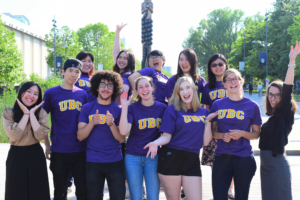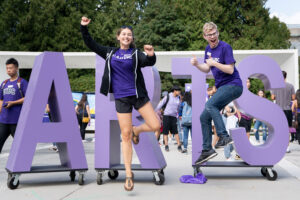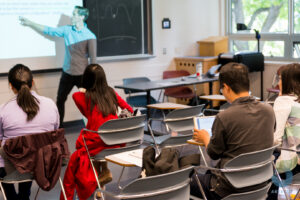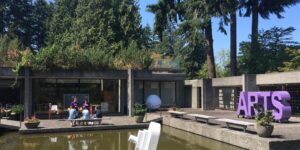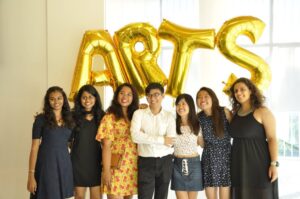 Culture and Communication
Anthropology is the study of what makes us human. One of the most fundamental aspects of human society is communication through language. In this course, we ask if human language is unique and different from communication systems of other animals. We also examine the relationship between language and culture and explore how language is linked to how we see the world and how we relate to each other. By reading about a variety of cultures and languages across the globe, we will try to answer questions, such as: Do we see the world differently because we speak different languages? Do we identify the social characteristics of an individual based on their dialect and accent? How do people use language to form or change identities? Why are women criticized more frequently than men for how they communicate? You will gain experience in meeting writing standards for UBC Arts/Anthropology courses and will receive individual feedback on writing assignments.
Global Journalism
This course will examine the development of media technologies, their applications, and their cultural, political and social impacts. Students will also gain hands-on experience in learning how to think and operate like a professional journalist in a simulated multimedia environment. It is designed to introduce students to the grammar and syntax of media across platforms, based on a core journalistic skill set of interviewing, reporting, news writing, and research methods in tandem with the most current technical tools and technologies in digital media.
No prerequisites.
Inequality and Diversity in Modern Societies
This course explores the concepts and theories surrounding social diversity across a range of modern societies. The aim is to highlight how societies are stratified along different social categories, and engage students to think critically think about the organizational structure of multicultural societies. The course will begin with an overview of the demographic and socioeconomic position of various groups. The course will then analyze the social inequalities that exist among these groups and the social mechanisms and policies that generate these differences. Drawing from real life examples and research findings, the course will teach students how to think sociologically about specific issues (e.g. labour market participation, health outcomes, civic participation) that are relevant across the globe but also pay attention to those pertinent to multicultural societies such as Canada. Lastly, the course will use assignments to enable students to analyze these issues and think about practical solutions to address them.
Practice with Marginalized Diverse Populations
Based on a framework that recognizes that inequality is rooted in historical forms of stratification that are often embedded in modern institutions, this course will explore the application of the concepts of diversity in policy and practice with diverse populations. This course will then examine how different forms of diversity individually and intersectionally cause predicaments to and marginalization of individuals, groups and communities. Using Canadian policies as an example, students will learn and critique the strengths and limitations of the human rights and multicultural discourse prevalently embraced by many western countries. Through agency visits and small group discussions, students will examine different ways and approaches of how health and social service practitioners apply the concepts of social diversity in serving and advocating for individuals, groups and communities to overcome these predicaments and marginalization.
No prerequisites. 
For VSP Arts-specific questions, email Maria Morales, International Summer Program Coordinator, at arts.vsp@ubc.ca
Student testimonials
"The courses provided a refreshing learning experience to us. The faculty organized lots of field trips, allowing us to do fun stuff and meet new people. I am glad that I participated in the VSP, while I am upset by the fact that the program only lasted for a month."
– Ethan, VSP Arts Student
"UBC summer program is a sophisticated program. I feel comfortable on campus and seldom have trouble using school facilities. Everything was arranged very well including transportation, residence, food and study. Our teachers were professional and friendly, they help me solve my problems in our studies patiently. We had a field trip in class, which allowed me to have more understanding about the city and Canada."
– Tongfong, VSP Arts Student, 2018