The UBC School of Nursing has an international reputation for improving health in Canada and beyond through excellence in education, research & practice.
What you might expect/course format
Each package offer two courses each. The courses include lectures, workshops, project work, field excursions, group discussions and special guest speakers. The content covered in the different packages is similar to coursework covered to courses offered to UBC students. Please see course descriptions for referenced relevant courses. However, these packaged courses do not translate exactly into the content covered in the courses due to its condensed format. Our VSP students will also have access to our social excursions led by our Student Cultural Ambassadors (SCA). These SCAs are current UBC Students organizing and assisting in the Vancouver Summer Program and your local guide to UBC and Vancouver. Past activities included city bus tour, hiking, a baseball game, and ice skating. Past venues also included UBC Museum of Anthropology, UBC Botanical Gardens, UBC Farm, Vancouver Lookout, and many more. You will have access to recreational facilities using your UBC Student Card, including the VSP Sports Festival. Also, we also have a Mini Grad Fair, for those of you interested in Graduate Studies in the near future.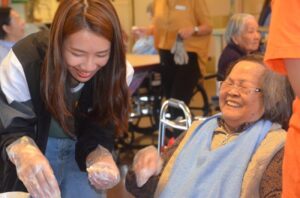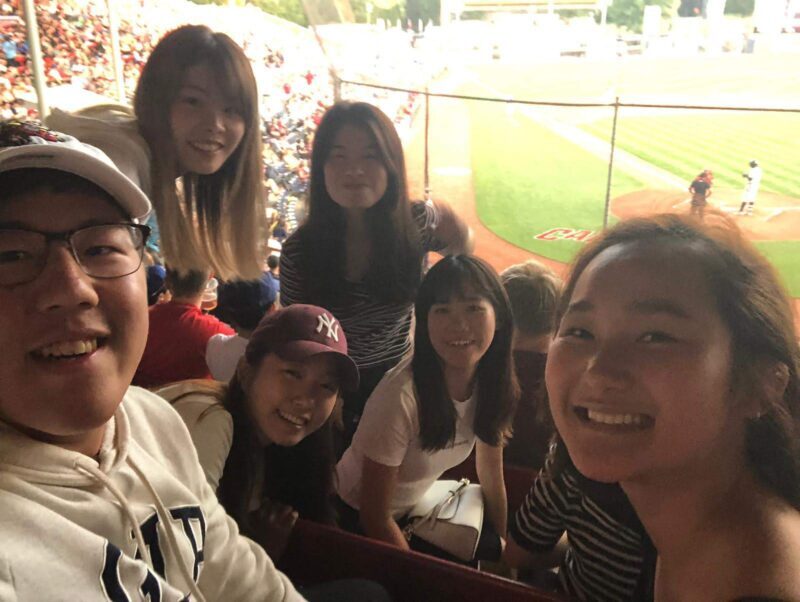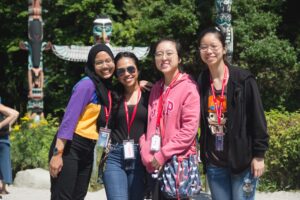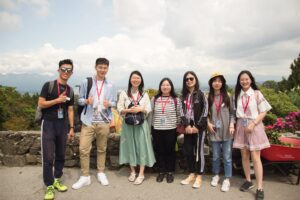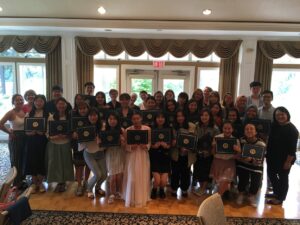 Introduction to Seniors' Health
Virtual excursions to innovative seniors' care centres and effective mentorship techniques will provide students with a once-in-a-lifetime opportunity to take part in the most advanced learning in healthy aging and common health concerns among seniors. A broad range of guests (including older adults, healthcare providers and educators) will virtually engage with students and provide content expertise. This course provides a window into normal aging processes and introduces students to some of the main health challenges experienced by seniors, including dementia. Best practices for supporting seniors' health and wellbeing will be discussed, guided by ethical considerations and principles of personhood. The course includes lectures, workshops and mentored individual projects by students that will be presented at the end of the course.
Introduction to Caring for Seniors at Home and in the Community
Students will gain experience in developing skills to effectively engage with and support seniors in their homes and communities. A wide variety of guests will virtually engage with students, including seniors, family caregivers, and health and social service providers. Students will virtually engage with seniors to consider practical tips to create supportive home environments. This course provides an overview of the key components of supporting the health and well-being of seniors in their home environment. Students will be introduced to issues associated with aging in place, including environmental, policy and systemic factors. The course will be led by expert faculty in the field of aging. Course content will be delivered through lectures, case studies, small and large discussion groups, and virtual excursions.
No prerequisites.
Global Health Leadership
As we become more globalized and connected, health care providers have opportunities to lead the way for social justice and equity. This course will draw upon the World Health Organization's current program of work and the United Nations Sustainable Development Goals (SDGs) framework. Students will learn about leadership styles and strategies for global health advocacy work and policy development. Course discussions will highlight global health leadership in action for complex contemporary challenges such as climate change; human resources for health; good global governance; decent work; gender and age-transformative action; universal health coverage (UHC); and the "triple billion" goals. To lead globally, we have to think both locally and internationally, and students will have opportunities to meet local leaders who are champions for local Indigenous rights and cultural safety in Vancouver.
Quality and Safety for Health Care
In complex healthcare environments healthcare professionals must have the knowledge, skills and judgment to continuously monitor and improve: a) the safety of the work environment for patients and providers; and b) the quality and safety of patient care delivery. There are six key quality and safety competencies that will be covered in this course: patient-centered care, teamwork and collaboration, evidence-based practice, quality improvement, safety and informatics. Students will learn about real-life applications for each of these key competencies. This course will use cases of quality and safety practice challenges such as errors (including near misses), omissions and other breaches to engage students in group discussions and problem-solving. Guests will include Quality & Safety Officers, Informatics experts and Patient Experience Advocates from various healthcare organizations.
No prerequisites.
Introduction to Mental Health
Using a life-course perspective addressing mental health from the prenatal period through older adulthood, students will build their understanding of the various mental health challenges, risk and protective factors, health system challenges and opportunities and evidence-based approaches to mental health promotion, prevention and treatment of common mental health challenges for individuals and their families. This course provides students with a foundation for working with individuals, families, and populations who experience and are living with mental health and substance use challenges. This course includes lectures and discussion groups.
Strategies to manage stress in everyday life
Students will have the opportunity to explore knowledge related to stress, stressors, resilience, social support, and strategies to foster physical, mental, emotional, and spiritual health. Key concepts to be explored include the positive and negatives aspects of stress, factors that contribute to stress, physiological and psychological responses to stress, and the various strategies to navigate and manage stress, including the role of social support and self-care. There will be a strong focus on practical strategies to manage stress within the context of students' current and future lives. The course will encompass a variety of methods including lectures, discussions, and an interactive assignment will allow students to express their creativity.
No prerequisites.
All disciplines are welcome to apply. No prerequisites are required.
For questions about the VSP Nursing, please email Ellen Siu, MBA Manager, Operations & Finance, UBC School of Nursing at ellen.siu@ubc.ca | vsp@nursing.ubc.ca
Student testimonials
"I'd like to share you that I had shared my experience here with two of my teachers, and they encouraged me and our school to get to the VSP! Whatever happens, I will be here again with friends. I am so excited to see all of you again!"
– AI, VSP Nursing Student, 2019
"It is so amazing to see that just shortly after three years, the VSP Nursing Programme had grown so much in scale. I still remember vividly as if it was yesterday, I enter the UBC campus for the very first time, and enjoy the best time of my life. I will forward this message to my friends."
– CMH, VSP Nursing Student, 2018