Finding the perfect study spot on campus can be a daunting task, even for senior students. To ease your fears of getting lost in UBC Vancouver's expansive campus, the VSP team has come up with 6 of our favourite study spaces on campus. Whether you're looking for a quiet corner to write in or an open space for group projects, we've got you covered!
On days when you have a paper to complete or readings to catch up on, you want to find a quiet space that has minimal distractions and noise. Here are some of our favourite spots where you can work in peace:
1) The Leon and Thea Koerner University Centre (UCEN) – Study Lounge
UCEN's study lounge is the perfect spot for students who want to study in an open lounge area without all the noise. Located in a hidden corner by the Rose Garden, this is the perfect spot to step away from the busyness of the UBC Vancouver Campus. The study space also features washrooms and a microwave.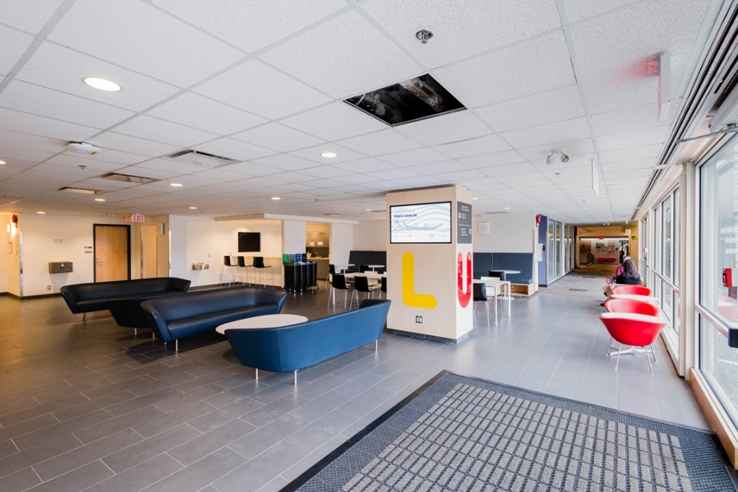 Learn more about UCEN's study lounge here
2) The Irving K. Barber Learning Centre (IKB) – Ridington Room
More famously known as the "Harry Potter" room, IKB's Ridington Room is perfect for those who want to study in a quiet but aesthetically pleasing space. With portraits of past UBC presidents on the walls, large windows, and historical architecture, the Ridington Room creates a unique atmosphere that cannot be found anywhere else on campus.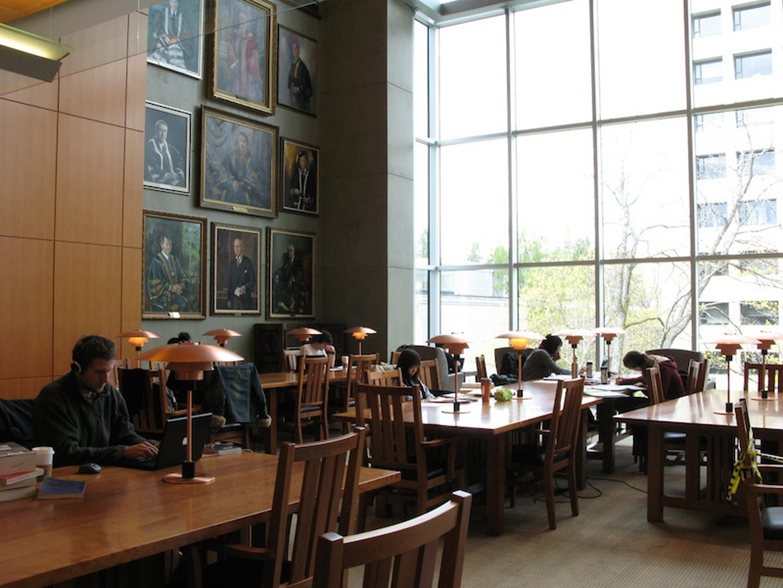 Learn more about the Ridington Room and other silent study spaces at IKB here
3) Food, Nutrition and Health (FNH) Building – Concourse and Hallways
The FNH Building, despite being located near the centre of campus, features several lesser-known study spots. We highly recommend finding a spot by one of the chairs in FNH's hallways, but the FNH's concourse is also an excellent space for those looking for a lounge-like space. With most study spots featuring a view of the greenery outside the FNH building, this is a great space for those looking to work in a calming environment.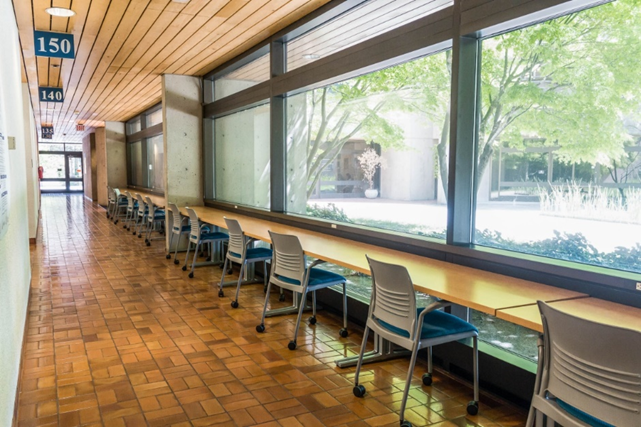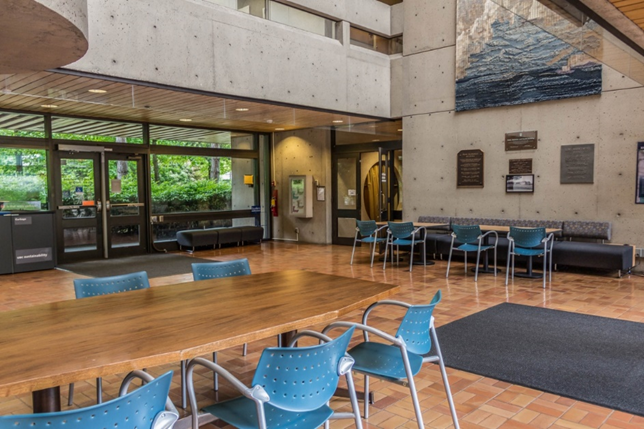 Learn more about FNH's study spaces here
Are you someone who can't study in a completely silent setting? Here are our top 3 recommendations for when you prefer some background noise while you study, or need a place to do group work:
4) Irving K. Barber Learning Centre (IKB)
The IKB is one of the most popular study spots for a reason. It features both silent study spaces like the Ridington room and busier community spaces. For group work, you are able to work at most places in this building, unless otherwise stated. With four floors of study spaces that accommodates for both individual and group work, everyone can find a spot they like at IKB!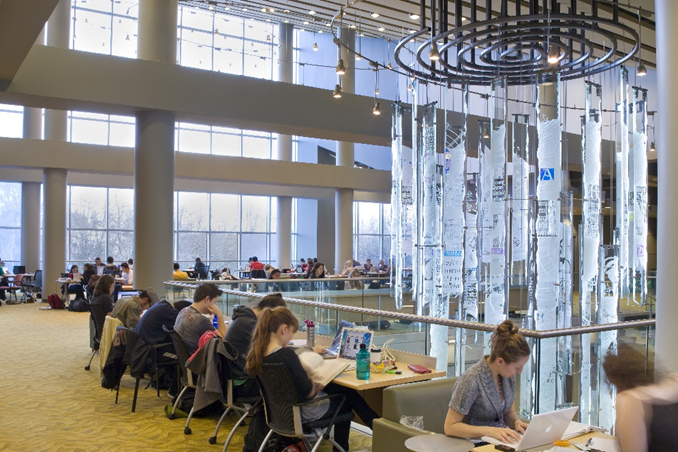 Learn more about the spaces at IKB here
5) Arts Student Centre (ASC)
Located across the street from IKB, the Arts Student Centre is one of the newest buildings on campus. Despite the relatively small building size, it features a diverse range of study spaces, with couches on the first floor, round tables on the second floor, and meeting rooms on the third floor[CR1] . While the space is run by Arts Undergraduate Society, the ASC is a welcoming space for everyone.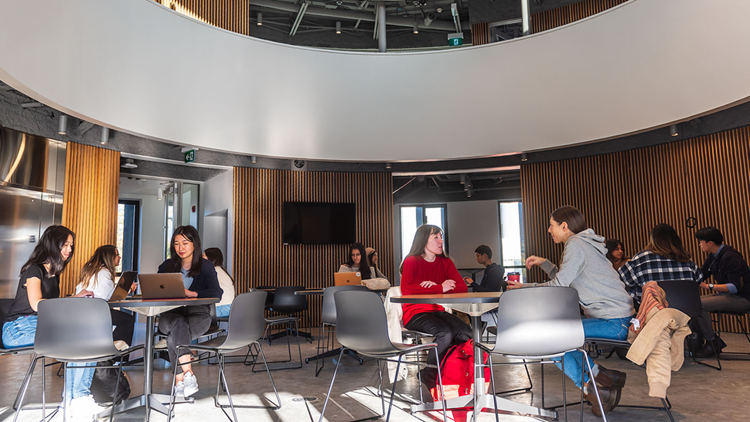 Learn more about the ASC here
6) Forest Sciences Centre (FSC) – MacMillan Bloedel Atrium
The FSC, home to the Faculty of Forestry, is one of UBC's most unique buildings. The FSC was designed to highlight the beauty of Canadian forest products and has a one-of-a-kind wooden aesthetic. The MacMillan Bloedel Atrium, open to all students, features an open space with long tables surrounded by greenery. As an added bonus, the FSC is close to many UBC's residences!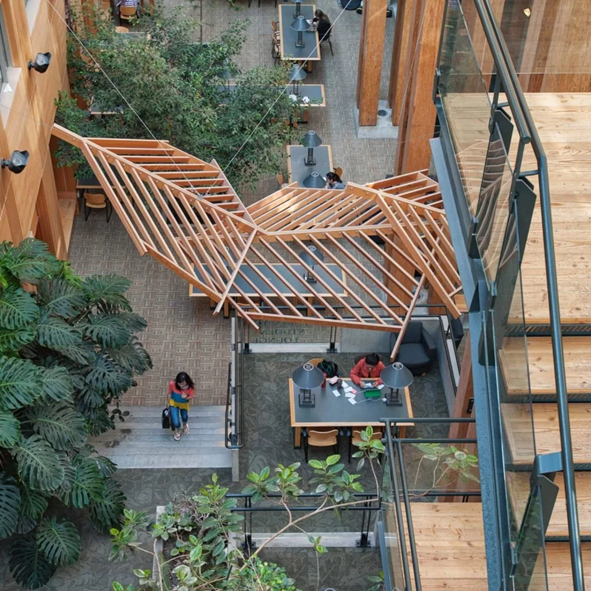 Learn more about the FSC here
Our list is the just the tip of the iceberg. If you want to experience the wonderful spaces of UBC's Vancouver Campus firsthand, apply to join VSP here.
---