We have long awaited for this moment. After more than two years, the Vancouver Summer Program (VSP) July Session 2022 is only one month away! We are beyond excited to welcome students back to the diverse programming and course packages VSP has to offer and, of course, our beautiful campus right here in Vancouver. To help maximize your time and experience at VSP, we are going to share five endeavors you can consider to make your VSP experience even more memorable and rewarding!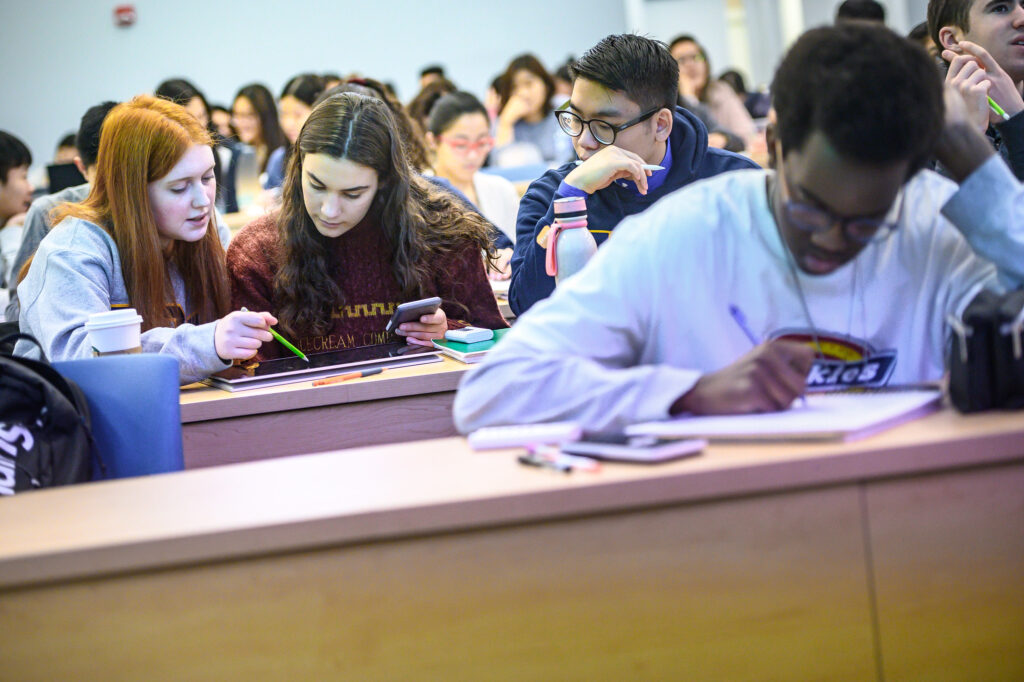 Tip #1: Come to VSP with an open mind
This advice was given by a past VSP student (you can read about his VSP experience here) and we cannot help but reiterate the importance of this! The sociocultural and academic experiences you will be involved with at VSP can be novel and peculiar from what you are traditionally used to. This could mean getting comfortable with having frequent in-class discussions or completing a graded assignment through a new medium (e.g., recording your own podcast). Whatever it may be, we encourage you to approach these new experiences with an open mind. You will never know how impactful those outcomes might bring to your future learning pursuits unless you try them!
Tip #2: Get to know your instructors
Your instructors are not only here to deliver course content. They are also here to support your academic goals and successes in the course. VSP instructors generally make themselves available before and/ or after class so that you can ask questions and get to know them. Wonder what this would look like? You can ask your instructors questions directly related to your course content, clarify any questions you may have, or seek ways to improve your learning and grades in the course. Most importantly, you can also use this time to get to know your instructors on a one-on-one level rather than in the usual big lecture hall settings. You can ask them about their research experiences, grad school, or even their non-academic related interests! This may seem intimidating but we assure you that your instructors are more than excited to meet and engage in meaningful conversations with their students!
Tip #3: Actively engage in all the activities
Did you know that VSP organizes several in-person events throughout your time at UBC? This includes a Welcome Event, Campus Tours, Sports Day, City Tour, and Grad Study Info Fair. These events are offered to encourage exposure to the sociocultural and academic opportunities available to you in your time at VSP and beyond! You could simply attend these events for the sake of being there; or you can actively engage in them by being involved and intentionally participating in them. For example, even if you are not the biggest fan of physical activities, give your best during Sports Day and choose to have fun with your peers!
Tip #4: Reach out to your community
What does your community look like while you are at the VSP? Certainly, you may have your close friends with you in the program but there are other in-program resources that you can access during your time here. Coming to a brand new country for the first time while having to adapt to so many other factors is challenging. Hence, we want to do our best to support you. Other than the team at VSP, a key group of people you may interact more frequently with are your Residence Mentors. Residence Mentors are current UBC students who are assigned to each residence building to ensure that your living arrangements are safe and quiet. They are also here to provide extra support during your stay, so feel free to reach out to them if you simply need someone to talk to. If you have not already done so, go through the VSP Orientation on Canvas in detail to learn about the other various resources available for your health & wellness!
This is a very general tip but go have the best time while you are at VSP! What is considered "fun" differs from person to person so choose to seek out other activities that you find particularly enjoyable and interested in! This can mean embarking on an adventurous trip to main attractions such as Whistler, Tofino, Victoria, and/ or even the Rocky Mountains in your free time. Or, if you would like to experience Vancouver to the fullest, go to karaoke with your new friends or shop to your heart's content along Robson Street. Go out, pursue new activities, and have a great time!
Use one or use all of the tips here, we are simply thrilled to have you experience VSP in a rewarding and extraordinary manner!