Whether you are a foodie who seeks to try everything or a picky eater who is looking for that perfect spot, there will always be something for you at UBC. With so many options to choose from, it may be overwhelming to decide where to start. To help you get started on your UBC food journey, we have compiled a list of the top food spots on campus, featuring some iconic UBC restaurants.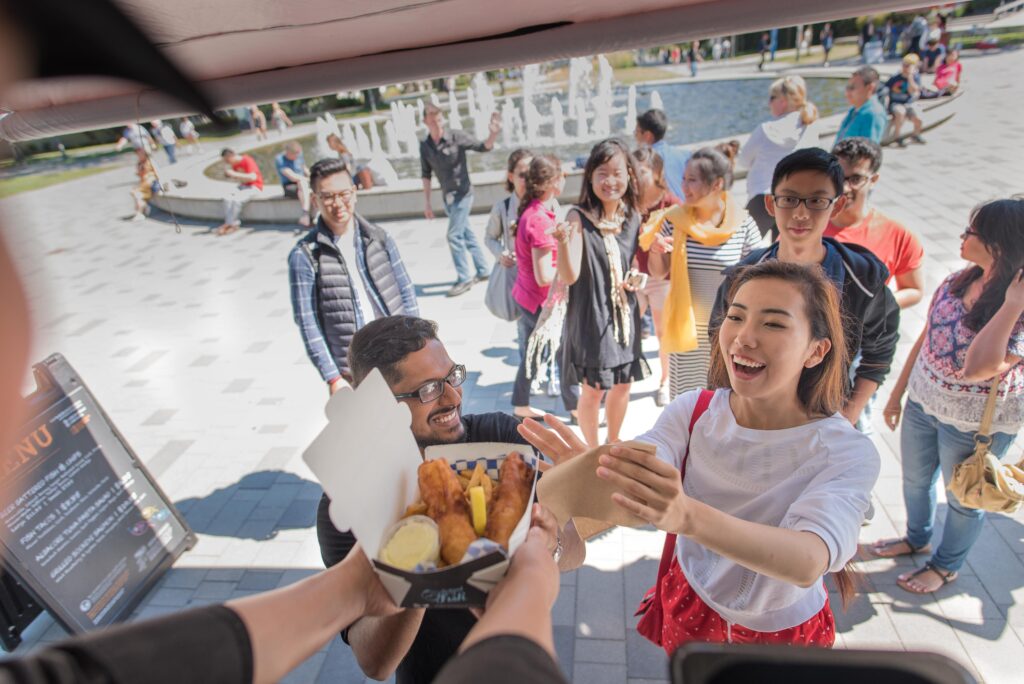 Located next to Ponderosa Commons, Mercante serves authentic Italian pizzas cooked in a fiery-hot stone hearth oven. They also have fresh pastas, salads, specialty coffees, baked goods, and desserts such as their delicious Tiramisu cake. The main breakfast menu is their poached egg sandwich, topped with fontina fondue sauce and ham or seasonal veggies. You and your friends can grab a Mercante pizza and picnic on the grassy lawns of UBC – truly perfect for the summer!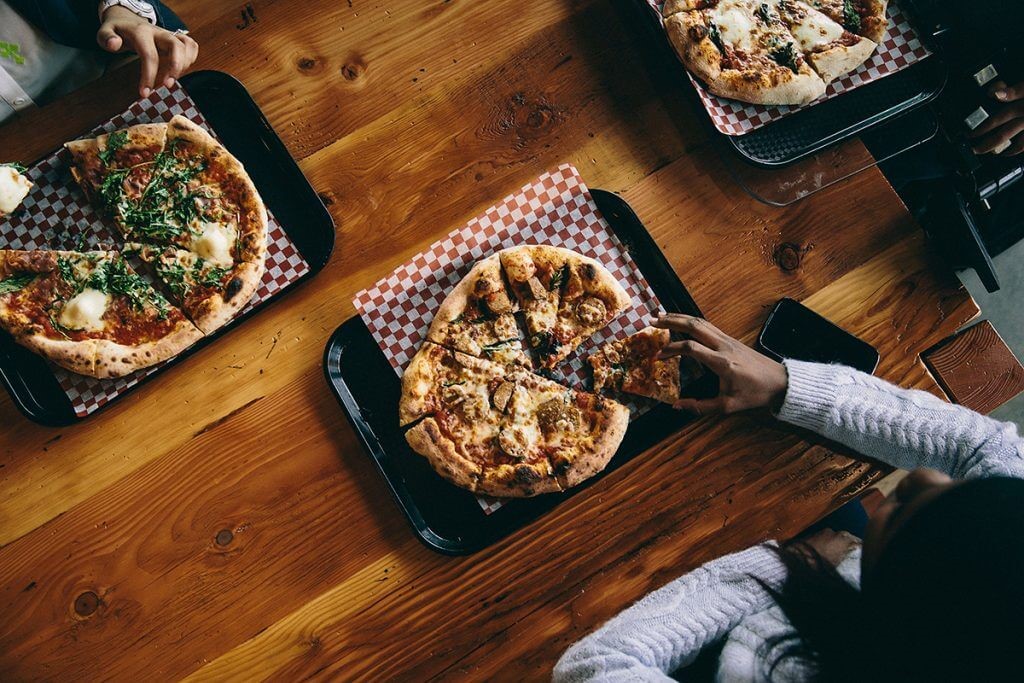 You may have heard that the Nest is UBC's main student hub. But did you know that it is also home to various restaurants of different cuisines? For Happy Hour drinks and light meals, visit Gallery Patio & Lounge for cheap drinks and appetizers. A student-favorite eatery, Grand Noodle Emporium serves classic Chinese take-out and authentic Southeast Asian comfort foods. For fresh and delicious vegetarian and vegan food, you can build-your-own-bowls at Porch. If you're in a rush, grab freshly-made sandwiches, aromatic curries, and pastries from The Delly. You can also find UBC's famous Blue Chip Café in the Nest.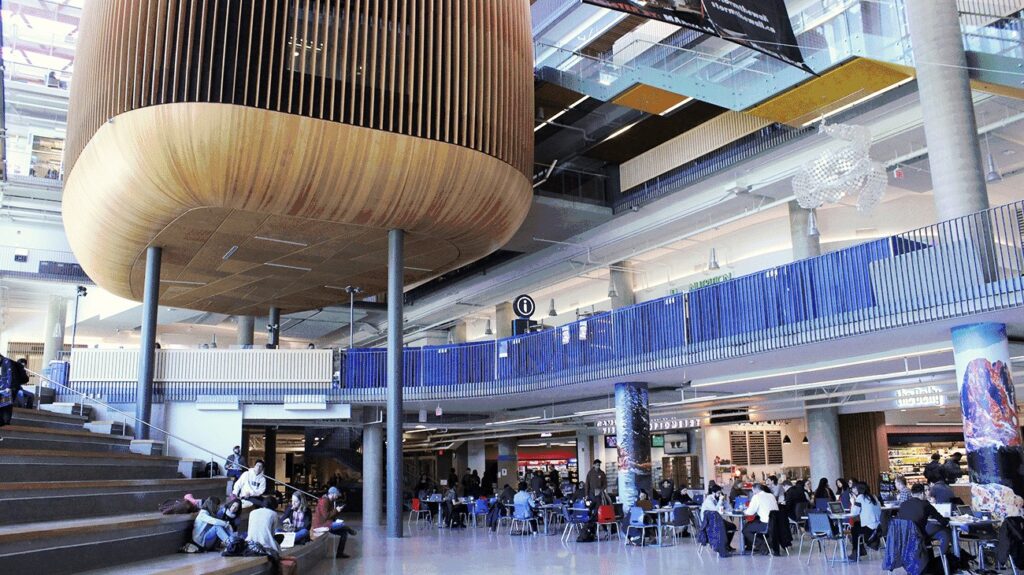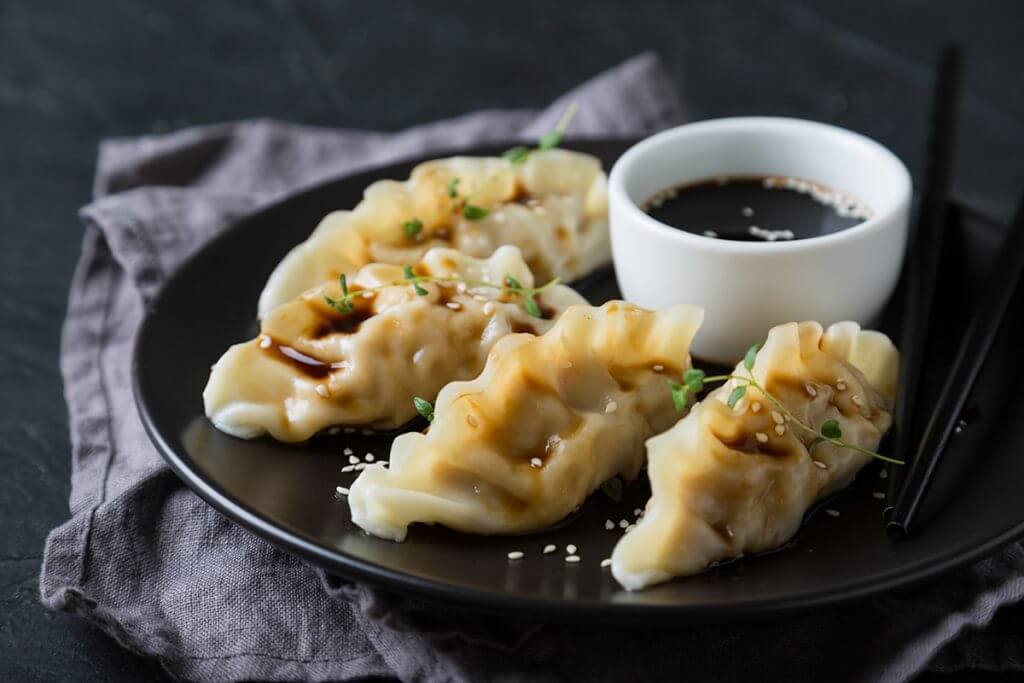 The UBC Life Building is a space for students to eat, study, and hang out with friends. Here, you can get a refreshing and nutritious smoothie from Booster Juice or a variety of specialty coffee drinks from Starbucks. Don't forget to stop by Subway for a quick-to-order sandwich or Pacific Poke for a healthy poke bowl.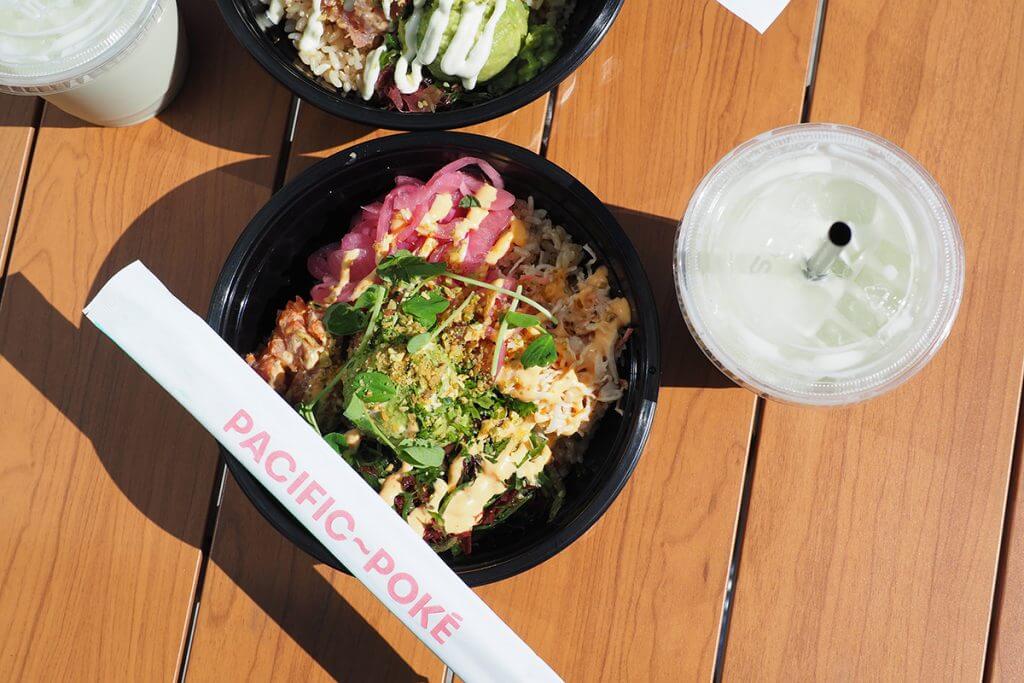 International Village Food Court
Located near the bus loop, the International Village food place is the perfect place for Asian cuisine. The International Food Court on the lower level has sushi, beef noodle soup, and various Chinese take-out options. On the ground floor, we recommend H-Mart, a Korean grocery store chain, for all of your grocery, snack, and even ready-to-go meal needs. There is also a McDonald's next to H-Mart for those looking for some late-night fast food. If you are looking for something that is more restaurant-style, Kokoro Tokyo Mazesoba on the upper level is perfect for you. Kokoro Tokyo Mazesoba is a popular chain restaurant that specializes in ramen and Mazesoba, a dry noodle dish.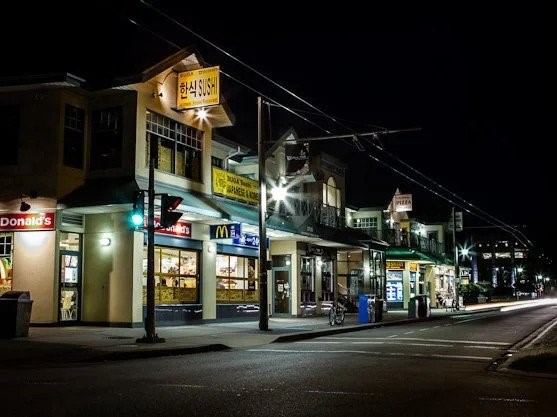 University Boulevard Central
University Boulevard Central, located right next to the AMS Nest, is home to a diverse range of restaurants. Brown's Crafthouse has quickly become one of the most popular spots on campus, serving drinks alongside a diverse menu ranging from sushi to burgers. Right next to Brown's is Kinton Ramen, serving ramen and sake – perfect for hanging out with a friend or two. Aside from sit-down restaurants, University Boulevard is also perfect for you if you want to grab some takeout. Our top restaurants for takeout include Sesame (Chinese, Thai, and Vietnamese cuisine), Downlow Chicken(fried chicken), Steve's Poke Bar (Poke bowls), and Uncle Fatih's Pizza. To finish up your meal with dessert, check out Chatime UBC (right next to Steve's Poke) or a Vancouver favorite – Rain or Shine Ice Cream.
In addition to all of these restaurants on campus, UBC is also home to a variety of cafes. To find places to get your morning coffee from, see our cafes blogpost!