Vancouver has an exciting food landscape that is emblematic of the city's multiculturalism. In our previous blogpost, we recommended popular food places on-campus. In this blogpost, we shift our focus to sharing a wide range of grocery stores you can visit to meet your unique dietary preferences.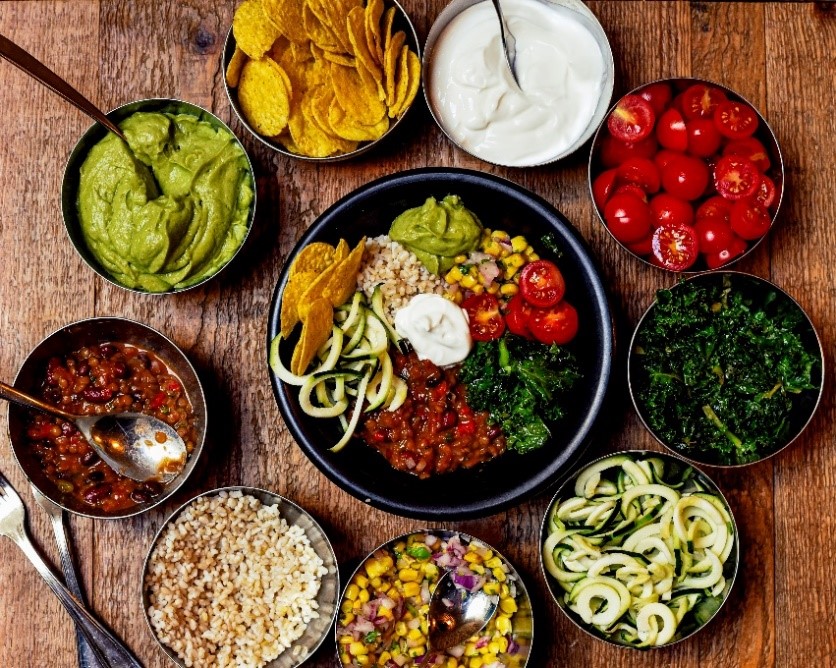 As our society becomes more health- and ethical-conscious with our consumption habits, vegetarian and vegan diets are becoming more popular around the world. Thankfully, Vancouver has many grocery stores that offer many great vegetarian and vegan options.
Whole Foods is a multinational American supermarket chain which is popular for its organic selections. Another fun fact about Whole Foods is that they do not sell products with artificial colors, flavors, and preservatives. As proof of its commitment to providing the best natural foods to consumers, the company publishes its "Banned Ingredients List" on its website. Rest assured that your next grocery visit to Whole Foods will be defined by healthy living and ethical consumption.
Address: 2285 W 4th Ave, Vancouver, BC V6K 1N9 (20 min transit from UBC Campus)
Greens Organic & Natural Market
Look no further, and head over to Greens Organic for sustainable local and organic products! The store prides itself as an independently-owned venture offering 100% organic produce for its immediate Kitsilano neighborhood and beyond. The produce department is a tasty reflection of British Columbia's beautiful seasons. For those who are on a vegetarian or vegan diet, Greens Organic is bound to have what you are looking for.
Address: 1978 West Broadway, Vancouver, BC V6J 1Z2 (20 min transit from UBC Campus)
As one of the largest bulk food chains in Australia, The Source Bulk Foods opened its first Vancouver store in 2021 to positive local reception. The store offers bulk ingredients for purchase, encouraging the use of personal containers which reduces excessive packaging and waste. The offerings here are perfect for those who not only are interested in fresh, high quality, and local bulk products but also want to be part of the zero-waste movement!
Address: 2699 West Broadway, Vancouver, BC V6K 2G2 (20 min transit from UBC Campus)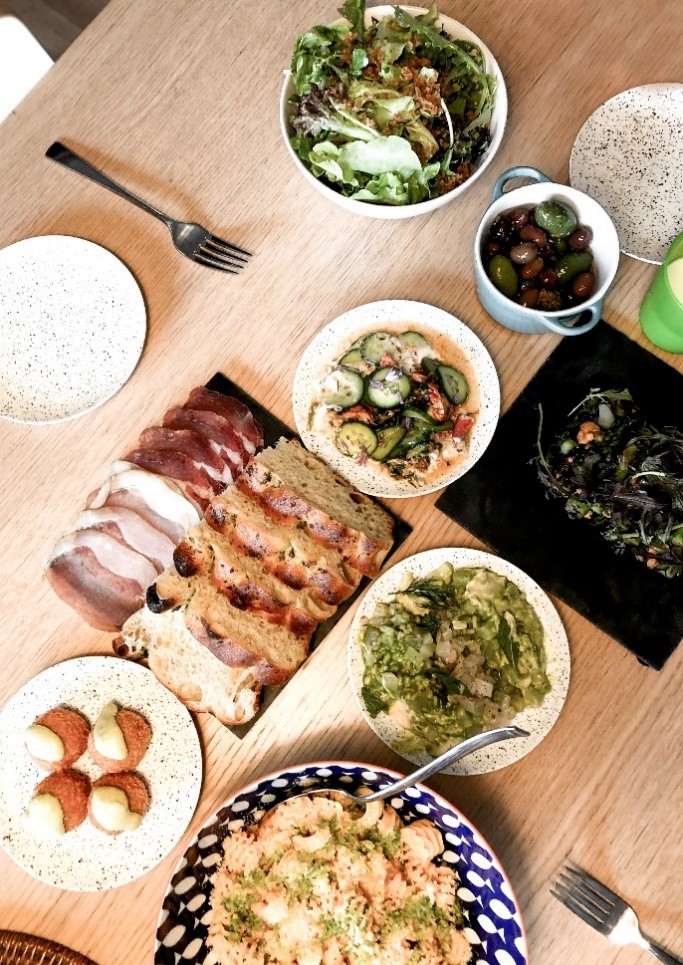 The Kosher dietary tradition is a significant aspect of traditional Jewish identity. Vancouver has several kosher grocery stores that serve the thriving Jewish community here.
Recognized as one of Vancouver's best kosher deli/grocery stores, Omnitsky Kosher offers a wide range of local kosher products that caters to the needs of health-conscious customers. Freshly-made soups, delicatessen sandwiches, and gluten-free hot dogs are some of the store's exciting choices. If you are looking for quality, healthy kosher products and ingredients, make a visit to Omnitsky Kosher!
Address: 5775 Oak St, Vancouver, BC V6M 2V7 (35 min transit from UBC Campus)
Sabra Kosher Bakery & Restaurant Ltd
Sabra Kosher has an extensive history in the Vancouver kosher food landscape. Renowned for their delicious desserts – more specifically the poppy seed challah, cinnamon or chocolate twist rolls, and celebration cakes – Sabra Kosher's reasonable prices delight customers. You can refer to the full menu on their website to have a sneak peek at the amazing food selections here!
Address: 3844 Oak St, Vancouver, BC V6H 2M6 (25 min transit from UBC Campus)
Since 1999, Kosher Food Warehouse has been offering quality kosher meat, poultry, deli and cheese products to the Vancouver area. The store continues to search for new high-quality kosher products that customers can buy for the lowest possible kosher food prices in the province. Hence, Kosher Food Warehouse is a great option for those on a budget.
Address: 612 Kingsway, Vancouver, BC V5T 3K4 (45 min transit from UBC Campus)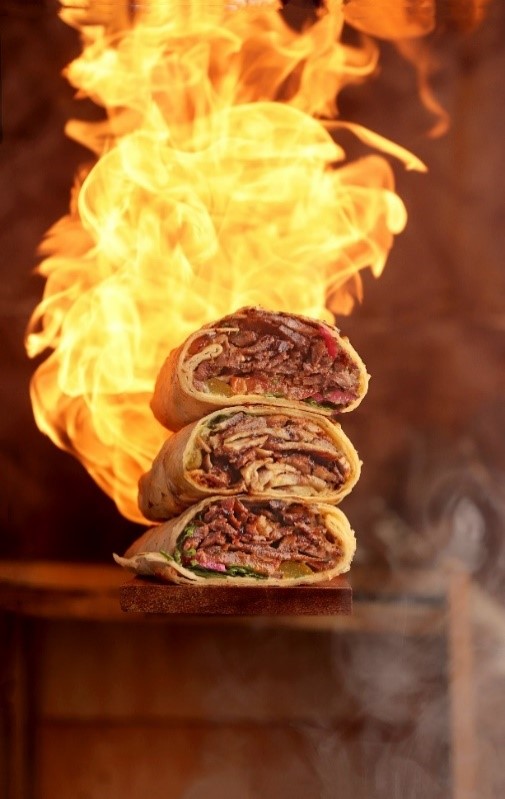 The Muslim halal tradition is becoming more prominent in Vancouver food culture over the years, as the opening of new halal grocery stores indicates. The following grocery stores offer a diverse range of halal food that not only caters to many Muslim communities, but also attracts Vancouverites from other cultural backgrounds.
Persia Foods has proudly served the Lower Mainland area since 1996. From their humble beginnings, the grocery chain now operates seven stores across the region, all the while staying true to their motto as "Vancouver's most affordable groceries". You can find the full product catalogue here to learn more about Persia Foods's amazing offerings.
Address: 2827 West Broadway, Vancouver, BC V6K 2G6 (20 min transit from UBC Campus)
Jasmine Mediterranean Foods & Halal Meats
Jasmine Mediterranean Foods is fast approaching their thirty-years landmark of serving halal and Mediterranean products to the Vancouver area. The store exclusively sources local British Columbian meats, and features specialties such as baklava, molasses, dried fruits, Lebanese-imported olive oil, spices – just to name a few. Let Jasmine Mediterranean Foods blow you away with its diverse array of spices, sweets, and dishes!
Address: 4323 Main St, Vancouver, BC V5V 3R1 (45 min transit from UBC Campus)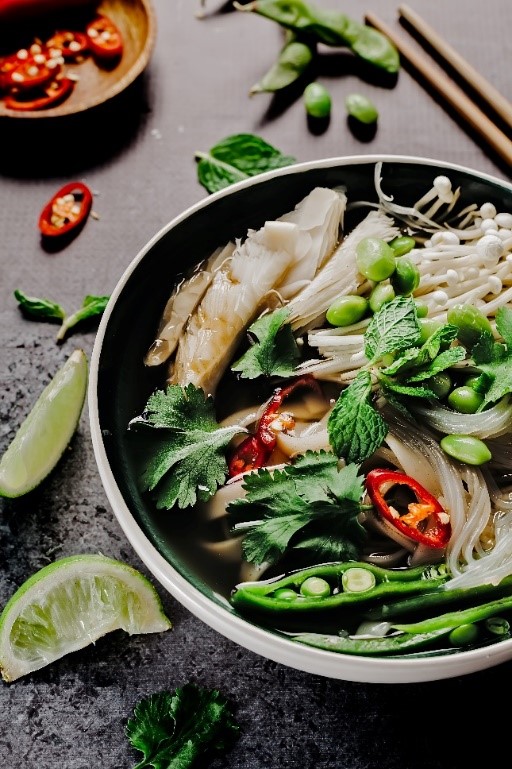 With East Asians being Vancouver's largest minority population, there are many grocery stores in the city that caters to the group's diverse tastes. Below are some popular options to choose from.
H-Mart is an international retail brand that offers Korean grocery staples, such as kimchi, instant noodles, drinks, and more! There is a H-Mart in University Village which is a popular grocery destination for UBC community members. The store layout is organized yet welcoming, and the customer service is highly-rated. Check out H-Mart and enjoy its offerings for yourself!
Address: University Blvd #103, Vancouver, BC V6T 1K6 (5 min walk from UBC Campus)
Sungiven Foods is one of the most iconic East Asian grocery chains in the Lower Mainland. The chain has created a healthy approach to daily meals, with an innovative fusion of Eastern and Western culture. Sungiven Foods directly sources for the highest quality foods around the world. If you are looking for "more natural, less processed, and fewer additives" products, go to Sungiven Foods!
Address: 3301 West Broadway, Vancouver, BC V6R 2B1 (15 min transit from UBC Campus)
T&T is the largest Asian grocery chain in Canada, and its proud history began in the Greater Vancouver area! T&T offers a wide array of Asian products that is hard to be rivalled by other supermarkets. They constantly update their product catalogue, which ensures that all customers can find something to their liking here. Learn more through T&T's website, or better yet, explore their offerings at the store!
Address: Marine Gateway, 458 SW Marine Dr, Vancouver, BC V5X 0C4 (25 min transit from UBC Campus)
If you are looking to grab a quick coffee or dessert, click here to learn more about the excellent on-campus cafes!